Shuttle H7 7800H
Today we are having a look at our first complete SFF system and when looking at such systems we thought it would be best to have a look at the leading manufacturer which has been kind enough to send us one product from their XPC product line.

Shuttle has sent us their SN78SH7 which can utilize the power both from the well used socket AM2 processors such as Athlon 62, X2 and Sempron EE and the new and powerful socket AM2+ Phenom X3 and X4 processors.

When the package arrived to our testlab the SN78SH7 was fitted with an Athlon 64 X2 6000+ processor together with 2GB DDR2 800Mhz RAM, WiFi chip, tv-card and some more goodies that we'll check out on next page.

The fully configured machine that we've got, consisting of the SN78SH7 barebone and the hardware inside, is named H7 7800H.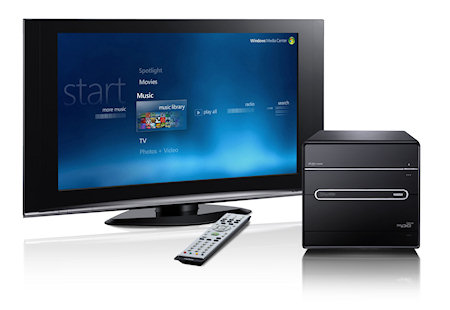 Head over to next page to find out in full what we've got to test.