ZeroTherm Nirvana NV120
We have today tested the ZeroTherm Nirvana NV120 from APACK, a CPU cooler in the high performance segment. It is a large cooler which looks great and is easy enough to install.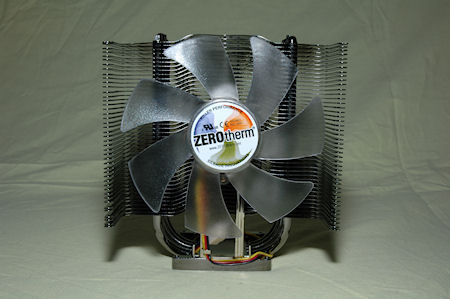 I must say that it has been a pleasure to test this product, it was well packaged, came with all the necessary items and was easy to install.

After all the testing and writing, I'm now pleased to present the score table and although the fan is a bit loud at high speed, you should take a look at the performance and see this product as a 100% product.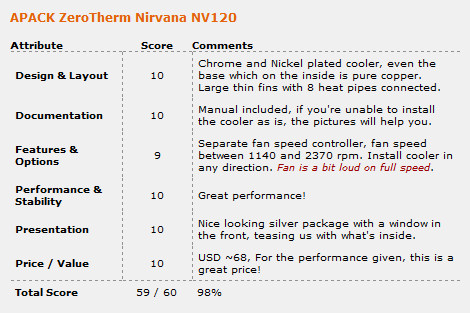 I would like to thank Jason. A. Choi at ZeroTherm and Magnus at PCB Distribution Sweden for providing us with the samples.