ZeroTherm Nirvana NV120
As usual we test it with our newest test rig which houses these products.

Intel Core2Duo E6600 @ 2.4GHz 4MB FSB1066
Gigabyte GA-965P-DQ6 iP965
XFX GeForce 8800GTX XXX 630MHz GPU 768MB DDR3
2 GB Corsair XMS2-6400 Twin2X2048
3x Western Digital WD2500JS 250GB 7200rpm 8MB SATA2
Windows Vista Ultimate
If you want, you can visit our [guidelines] to see how we test our products. The ambient temperature during tests were 21º Celsius.

There is not much to say before the tests. The installation is quite easy if you already have a back plate installed behind your motherboard. Otherwise you will have to take your motherboard out, install the back plate and then mount your motherboard back into your case and then the cooler.

As I've had the BTF90 in the case before this cooler I didn't have to uninstall the motherboard in the test rig before mounting the NV120.

Temperatures is measured with an external temperature measurement tool and using two programs. The first is "CoreTemp" and the second one is "Intel Thermal Analysis Tool" named respectively in the temperature result table Core / TAT.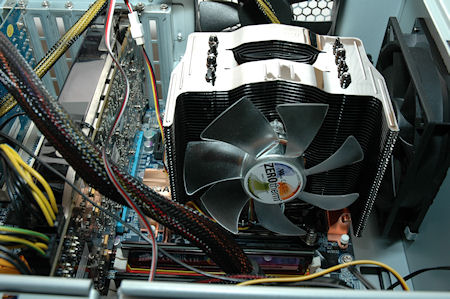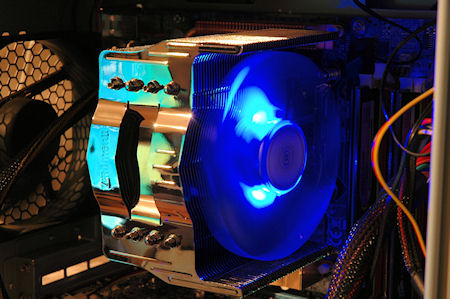 Also included here is the thermal conductivity list which informs you of the thermal conductivity for Nickel and Chromium.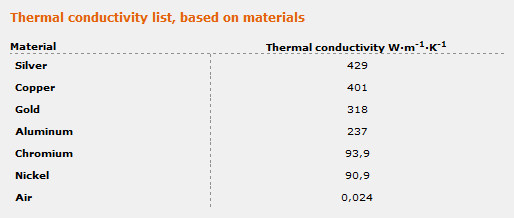 [cputemps=2]
On next page we'll take a look at my conclusion and the score for this CPU cooler.