Wobbly Jungle
Tuesday, April 19, 2016
— Wobbly Jungle is a new platformer by bitComposer interactive. Players enjoy countless hours of exciting speed running gameplay as Wobbly Jungle nurtures vivid rivalries and motivates to find the best and most effective route. Don't get fooled! Wobbly Jungle's sweet optics are just sugar-coating the game's demanding challenges. Wobbly Jungle takes from classics like Donkey Kong and Super Mario. Players control the main character called Sina against countless monsters, contraptions. Players also compare their speed running skills with other players. Can you master Wobbly Jungle?
Starting April 14 2016, players demonstrate their skills and perfect timing in bitComposer Interactive's Wobbly Jungle. As the cute little worm Sina players jump through playful, but demanding level structures. The Wobbly Jungle is in danger: although seemingly peaceful, strange bubble monsters and bizarre contraptions have taken over the world.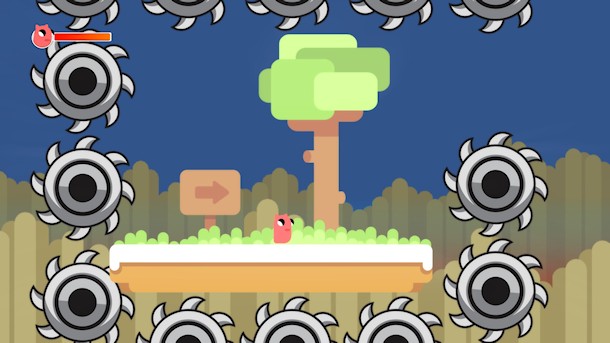 Play, Die, Repeat
Help Sina overcome countless opponents and obstacles in 60 demanding, diverse and incresingly difficult levels. Most of the monsters can be outsmarted without even touching them by a clever way of playing. The real final fight takes place at the end of every level: See where your friends failed and learn from their mistakes! Do you have a better strategy to get the best score and the fastest time?
Skill-based gaming
Wobbly Jungle is the perfect game for everyone who loves easily accessible but challenging games in the style of classics such as Donkey Kong and Super Mario. Wobbly Jungle supports all kinds of controllers, but can also easily be operated with a keyboard.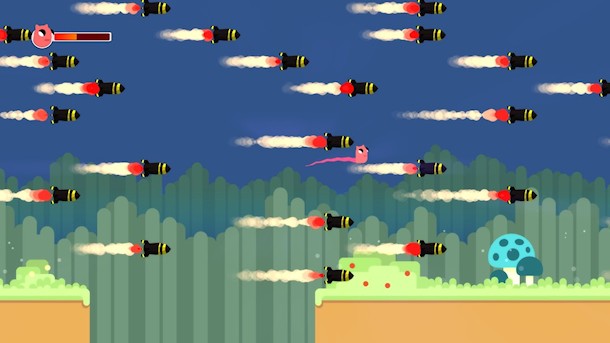 Wobbly Jungle is available on Steam for USD 9,99 (6,99 £ or 9,99 €).
https://store.steampowered.com/app/437090/