Arctic Cooling M551 gaming mouse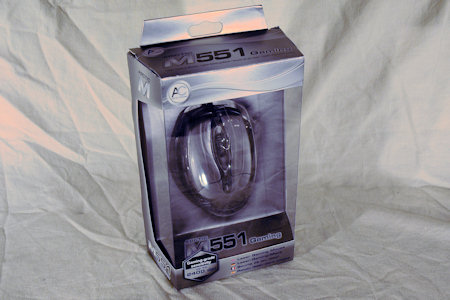 Today we're having a look at the M551 gaming mouse from Arctic Cooling. The M551 comes in a stylish box with a large window showing off what's inside. As you probably can see on the box, we can expect up to 2400 DPI resolution from it's laser sensor.
Inside the package we find, except for the mouse, a short manual and a Arctic Cooling sticker.
The M551 features a USB connector and no software is required to start using the mouse.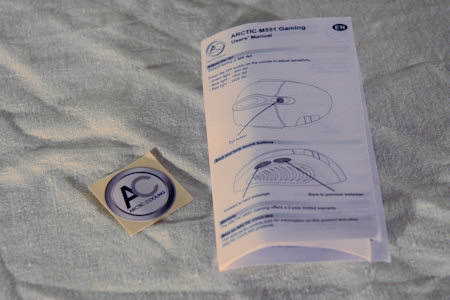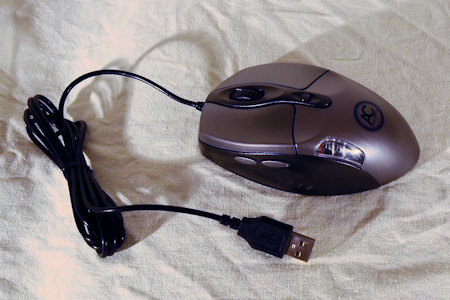 As one can see the theme that the M551 has is silver-gray and black together with a see-through plastic window for the DPI setting. On the left side we find the forward and previous buttons, together with the mousewheel button and the DPI button we have a total of four accessory buttons, apart from the left and right mouse buttons.
The overall feel of the mouse is, shiny. Arctic Cooling has spared us the task of batter out the rubber that we find on other mice. We're left with a pure plastic mouse which can feel a bit discomforting when you're used other mice which features some kind of soft rubber grip around the mouse.
Still we have a textured side for your thumb which do help when it comes to grip.
The DPI button on top cycles between three settings and the chosen setting is shown by one of three leds in the DPI window. Green for 800dpi, blue for 1600dpi and red for 2400dpi. The DPI window clearly shows between your thumb and your index finger, easily showing you with bright color which setting you're on.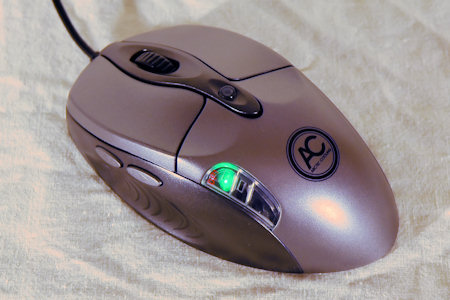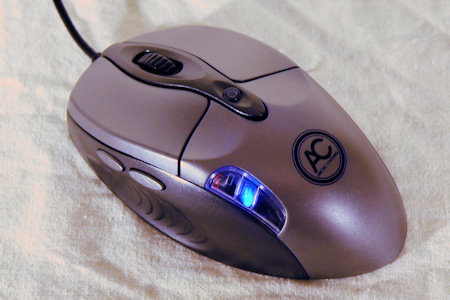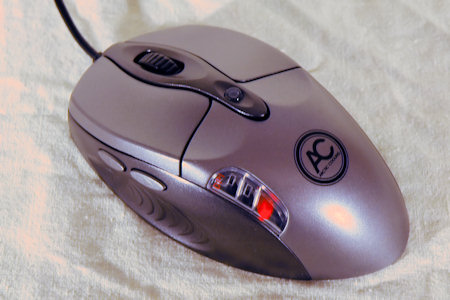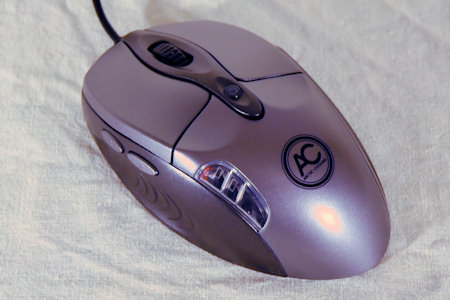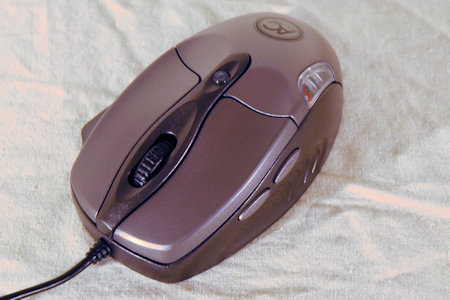 The underside of the mouse is perfectly flat with five teflon feet.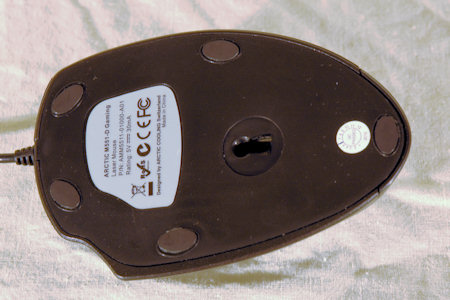 Testing
The testing was quite easily done with a few hours of gameplay together with photo editing. With the three dpi settings of 800, 1600 and 2400dpi it clearly shows the difference between gaming and office work, such as image editing.
I feel that the mouse gives me precision in every situation I've given it. So, even though the mouse might feel a bit plastic, I really liked the time with the M551.
On next page we'll take a look at my conclusion for this review.