Akasa AK-967
Today we are finally testing our next product and this time it is the AK-965 from Akasa.

Akasa offers a wide series of computer products from different accessories to CPU coolers and graphics coolers to power supplies. The product we are looking at today is the CPU cooler AK-965 which can be used for a few different Intel processors as it uses the LGA775 socket connectors.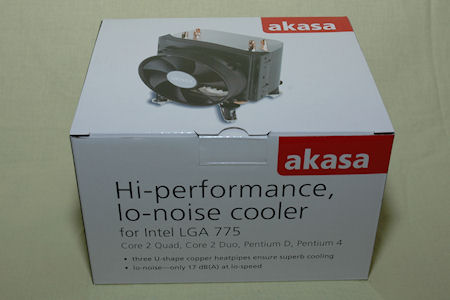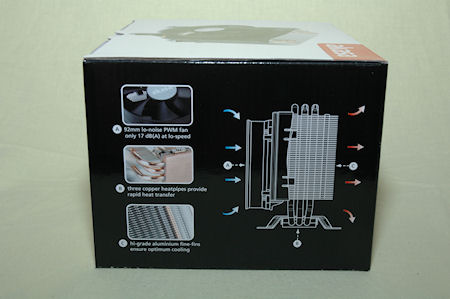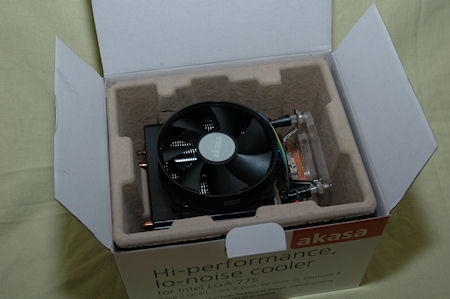 AK-965 comes in a well designed hard paper box, all white with a beautiful product image on top. Some interesting information around the box and finally when we open it up we find out that the cooler is securely placed inside a cardboard holder.

Apart from the cooler itself and a plastic cover for the cooler base, this is a totally environment friendly solution, great work!

The AK-965 comes with a black 80mm fan mounted on it, a newer version comes with a crystal clear blue fan instead and according to Akasa the specs should be the same. The fins are made out of aluminium and through them there is three heat pipes going all the way from the top to the cooler base to the top again.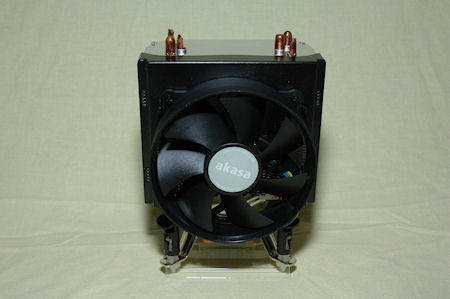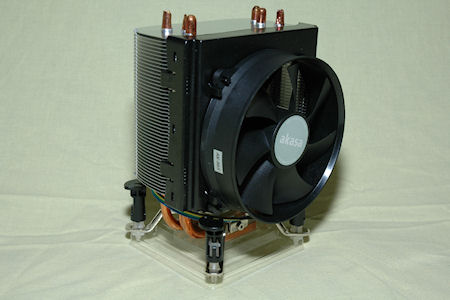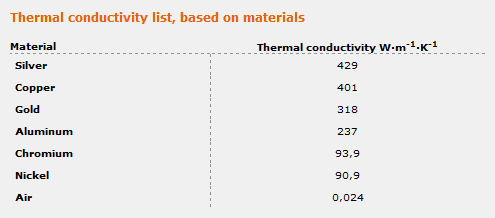 Both the heat pipes and the bottom of the cooler base are made out of copper and the top of the cooler base is made out of aluminium. As you can see in the above table copper is the second best material for thermal transfer, as with other coolers this is a popular material.

If we flip the cooler over on its back we find the cooler base which is covered already with a thermal paste.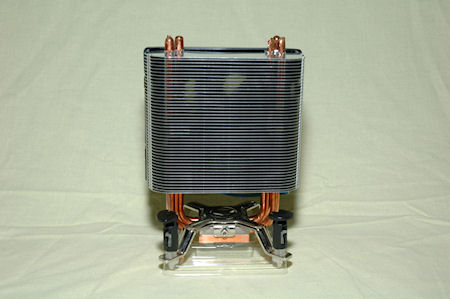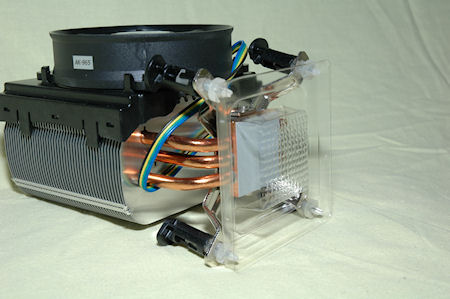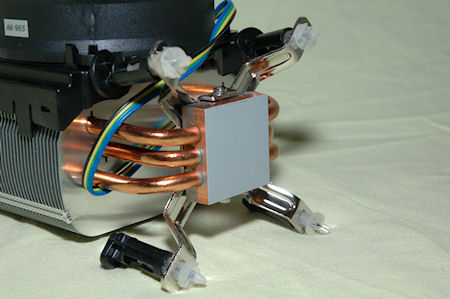 As seen on the photos the AK-965 comes with the standard Intel mounting pins and the 965 comes only for the Intel socket. But if you have an AMD processor, don't feel forgotten as Akasa has released also a product for the AMD market as well.

The AK-876 is the AMD version of this cooler which supports several different sockets for the AMD platform as well.

Also seen on the photos is that the AK-965 comes with a four pin fan adapter, which also can be used with 3 pin connectors if you have a motherboard that doesn't support the new features.

On next page we'll take a look at the installation and test results.