Vizo mini Ninja notebook cooler
We have today tested the mini Ninja notebook cooler from Vizo, a cooling product that is supposed to help you get lower temperatures when operating a notebook computer.

During the tests we notice that we do get lower temperatures and we also get them down to under 50º Celsius, which is great!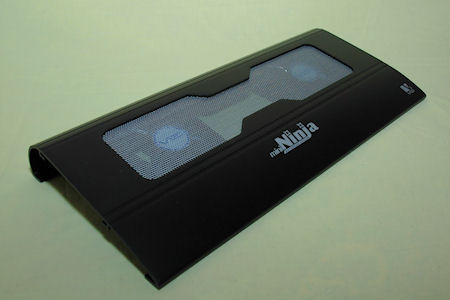 Overall this is a good product that I can recommend to everyone who owns a notebook with a maximum size of 15 inches. It is good looking and performs excellent and the only thing I miss is fan guards for the fans.

Often companies do not add fan guards to fan products. But they are good for one thing, to hinder things to go into the fan blades and either destroy the fan or the things that go into the fan, like your fingers for example.

But I like this product which you can see in the score table below.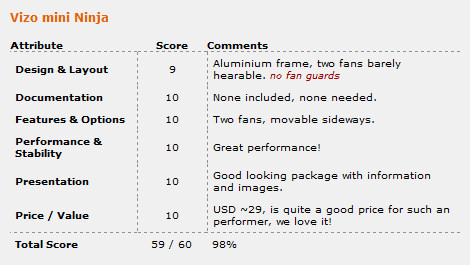 I would also like to thank Jill at Vizo for sending me the product sample.