Vizo mini Ninja notebook cooler
The mini Ninja from Vizo will be tested with our HP Pavilion DV6315. A multimedia notebook with Windows Vista Home Premium installed. It features the following components.

AMD Athlon 64 X2 TK55
2GB RAM DDR 2
nVidia GeForce 7150M
120GB disk drive (5400 rpm)
My notebook is used to run hot when browsing through our reviews and news from our affiliates, as well as playing World of Warcraft and watching movies.

Therefore it will be fun to see how the mini Ninja performs and how much it will be able to cool my computer.

Before I start the test I must say one negative thing about the mini Ninja and that is that there are no fan guards installed on the underside of the fans. This means that you might run into trouble if you use your computer in bed, your bed sheets may interfere with the fans.

If you intend to run your notebook only on desktops, then you will never run into this problem, except if you have lots and lots of important paper or dust rats ;)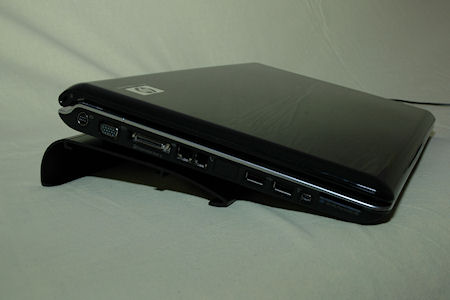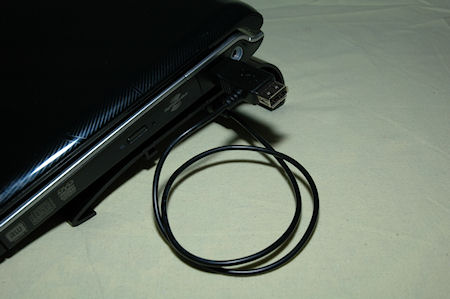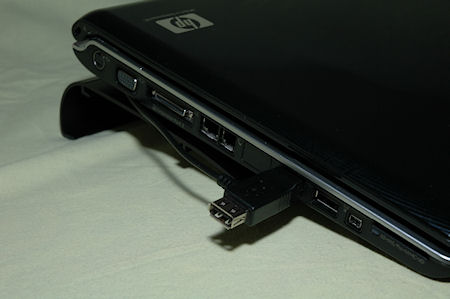 When we power up the mini Ninja without the notebook on it we can hear the fans work. While it's not annoying, it's just light audible and when we put our notebook over it the sound goes away completely.
Testing has been made by having the notebook idle for 30 minutes to get an idle temperature and after that we run a 30 minute burn in sequence to get a 100% load on our CPU. Temperature has been taken in the exhaust in the back of the notebook with an external probe.
Check the following temperature table to find out how much the mini Ninja can cool our notebook during no load to full load.

On next page we'll take a look at our conclusion and the score table.