ZeroTherm BTF90
We have today tested the ZeroTherm BTF90 from APACK. A solid copper cpu cooler with a butterfly shape. It features a "Silent UFO" fan which is illuminated with bright red leds in the center.

A good looking cooler which supports several different sockets, for the price this is a cooler that I can recommend. With support for the newer sockets this cooler is really not a waste of money even if you buy it for your existing rig.

APACK's choice of screw installation instead of the Intel stock solution is, by me, a great plus in the test as it makes me feel that the product is properly installed.

I've never been a fan of the S775 socket mounting brackets.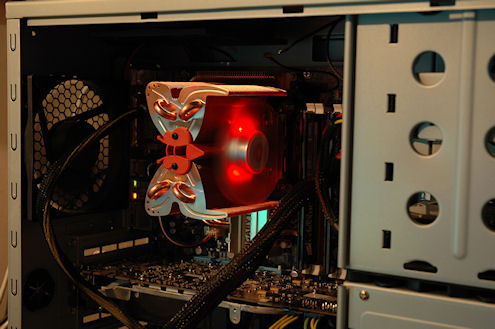 All that is left now is the score table.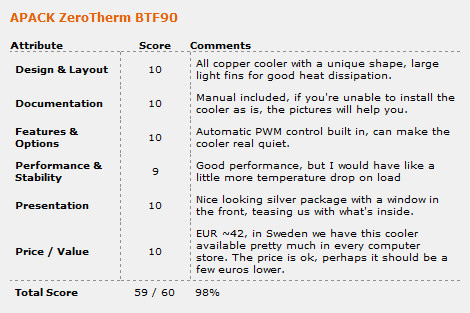 I would like to thank Jason. A. Choi at ZeroTherm and Magnus at PCB Distributon Sweden for providing us with the samples.