Sandisk SSD Plus 480GB
Our benchmarks of choice are Aida64 v5.75.3900, ATTO v3.05 and Anvil's Storage Utilies v1.10. Benchmarks are not always easy to understand and in some cases they don't really show the true speed of drives. However, the three benchmark applications that we work with clearly shows the read and write speed, as well as give us some insight to the performance behind the speed.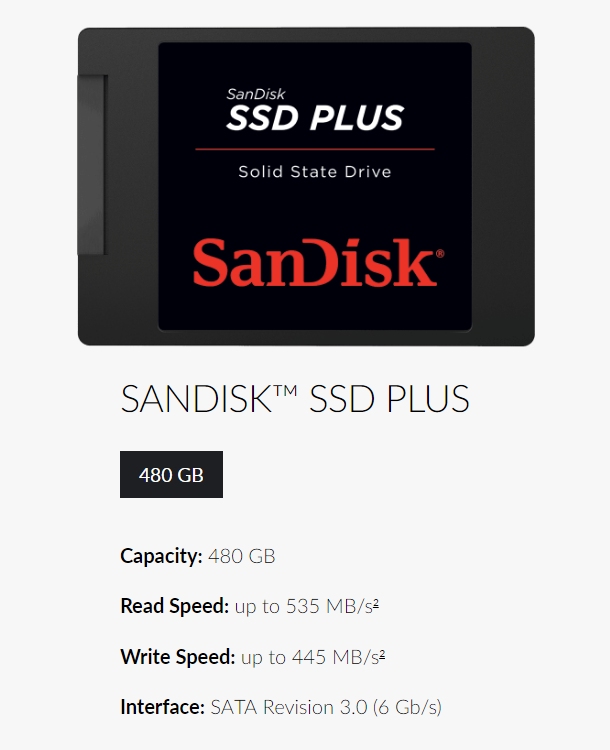 First off we show the specifications from the Sandisk website, this shows us that we should expect a read speed of around 535 MB/sec and a 445 MB/sec write speed. This gives us an estimate at how the drive should perform and we hope to get close to these numbers.
However, most often you don't get the same kind of speed that is documented in the specifications of a device due to the fact that we and you (the reader) don't configure a complete new setup in a laboratory environment just to measure the speed. For us, it wouldn't make sense to do this anyhow as it wouldn't reflect what kind of speed you would get in a "normal" system.
The following images will tell the tale.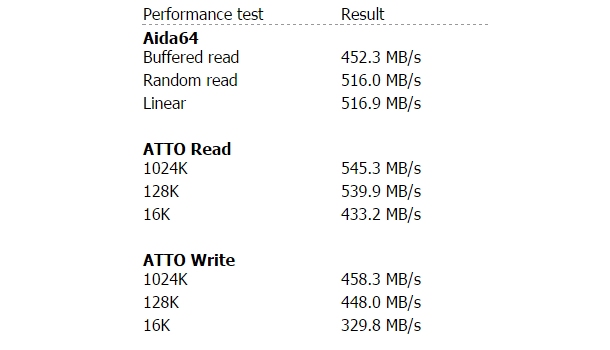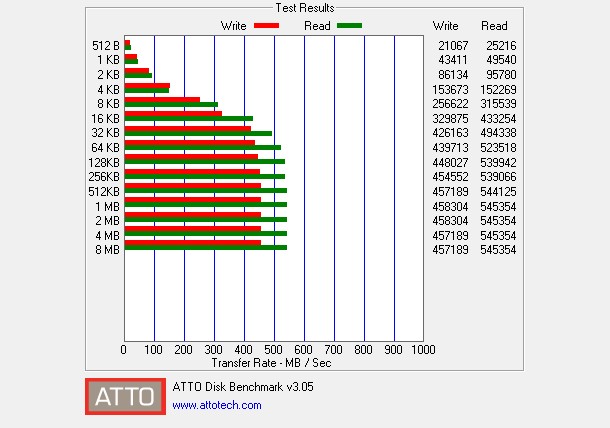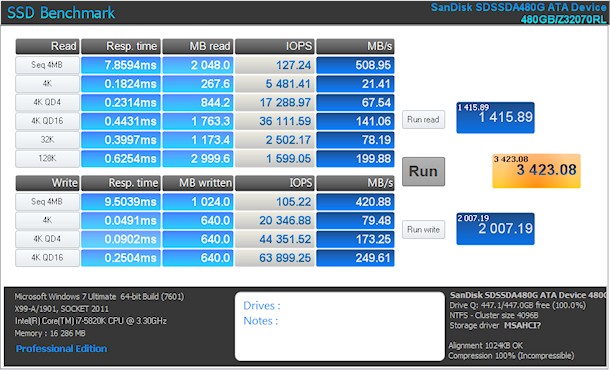 As one can see in the results, we're not really up to the top specs that Sandisk presents on the product page for the SSD Plus 480GB, but we're not too far off. The results are well within the margin and even though the results are not exactly the same as on the productpage, the theoretical speed and average use speed are more or less spot on.
An SSD drive is still an enormous upgrade against regular disk drives, especially if you're thinking of replacing a disk drive with a brand new SSD device. The Internet is filled with success stories of upgrading from a disk drive to an SSD and we've also covered this in the past, it sure is a joy to upgrade and compare.
The SSD Plus 480GB that we have on our bench today certainly performs on par with the specs and at the moment of writing this article the price per gigabyte is 2,66 SEK, converted to US Dollars about $0.29 USD.
A great price for quite a bit of storage and great speed.
We are going to give this drive away in a competition to our Swedish readers. More info on this will be posted in the following days.
I would also like to thank Sandisk and its partners for sending us this review unit for test and review but also for letting us giving it away to one of our readers.