Razer Blackwidow X Chroma
Today we're having a look at a brand that was a very long time ago we last looked at, namely Razer. This review is actually a bit late and I will talk more about that later on in the article, but for now, let's have a look at the Razer Blackwidow X Chroma.
The Blackwidow series is a well-known and much appreciated series by Razer with quite a few different products in its line-up. The latest being the X Chroma which could be mistaken for a regular Blackwidow Chroma, but there are some differences.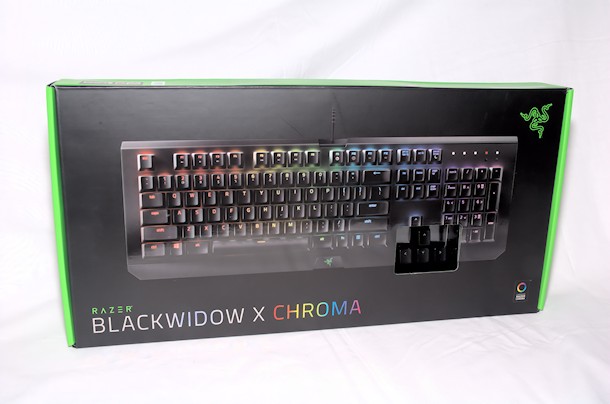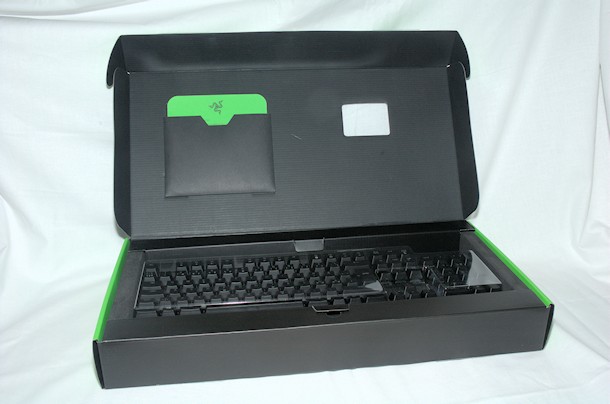 Straight out of the box there is a direct difference, which by the way is quite stylish with its black and green theme and a hole for the arrow keys so you can try it out before buying, the X Chroma is smaller and it lacks the top cover that regular keyboards most often, if not always are equipped with. This makes the keys sort of, float over your keyboard but also lets the light come out from beneath the keys in a different way. This, as described on the Razer site, gives a bright illumination but not as bright as the contained light on the regular Blackwidow Chroma.
I guess that some users have requested a less bright design but also the exposed keys that appear to float, I think it's a nice idea but if you're used to the regular sort of keyboard it definitely takes some time to get used to.
When talking about smaller, the new Blackwidow X Chroma lacks a couple of keys, namely the macro keys that are quite common to the most left on the keyboard, taking the more traditional route. On the Razer site it does say that this keyboard does not have any macro keys, but that isn't the whole truth.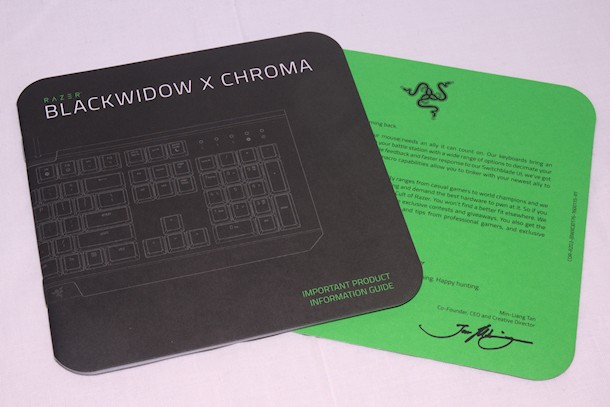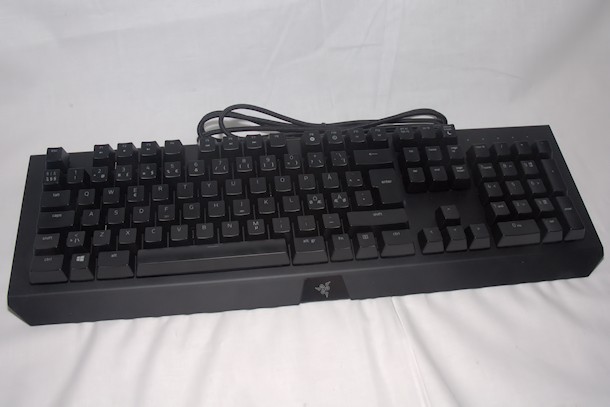 On this new keyboard you can reprogram pretty much every key to do a macro instead. So instead of having the regular five specific macro keys, you now have over a hundred instead. Thanks to the different profiles, that many keyboards offer today, you can setup a special keymap for every game to do all sort of crazy stuff all on your regular keys. I think the idea is pretty nice, but I have to play around more to find out if it's something for me.
Some quick look at the specs reveal that the X Chroma should allow 10 key roll-over anti-ghosting, it does have cable management routing which the previous keyboard didn't have, we have a 1000Hz ultrapolling which means that no matter how quick you are on the keys, it will be able to catch the keypresses. The USB cable is not detachable, but it is braided and therefore a bit more stiff and durable. Also, the top metal of the keyboard is made out of military grade metal, so it should be able to withstand quite some rough treatment – but please, be gentle to your keyboards!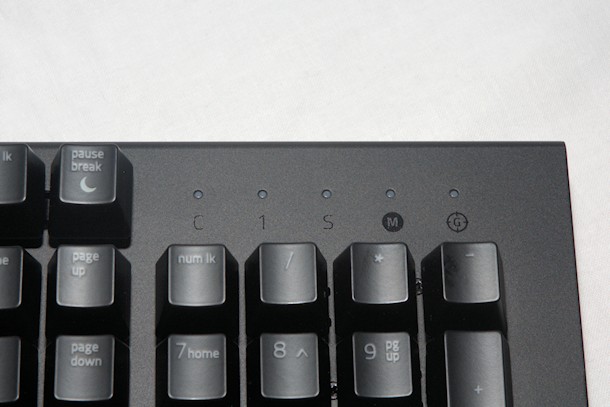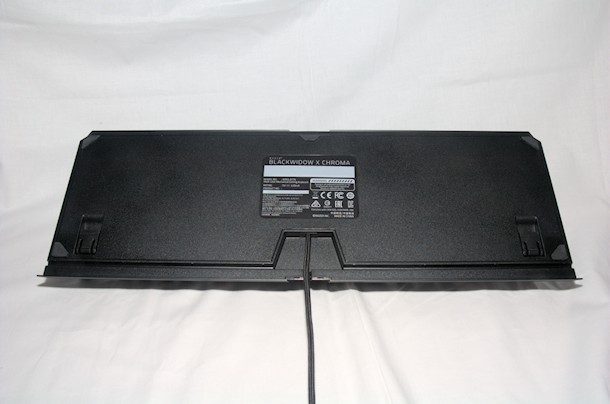 The Blackwidow X Chroma comes at the moment, only with the Razer green mechanical switches. They are kind of like the Cherry MX keys, but they have apparently been engineered specifically for durability. Comparisons show that the Razer mechanical switches should last as much as 30 million keypresses more than the competition. Of course, if this is "true" or not is quite hard to find out, but with loads of videos showing how both Razer, Cherry and many other manufacturers test their switches in gigantic facilities that can simulate the keypresses of our well-engineered limbs, I guess we'll have to take their word for how much they should be able to handle.
50 million keypresses for standard mechanical switches and over 80 million keypresses for Razer mechanical switches are just impressive. I wonder if we get close to that number during a lifetime of a keyboard – It's an interesting thought!
The green Razer mechanical switches are engineered with an optimized tactile feel together with gold plated contacts and a high quality spring which need to be pressed down with at least 50 grams of force. The green switches are like the Cherry MX blue switches with a click sound, but they do actuate much earlier than the blue switches.
Don't quote me on this, but I've heard rumors that the new Blackwidow X Chroma also will come with orange switches later on this year, those are the more quiet ones and could be very useful for those who aren't that much of a fan of the clicky switches.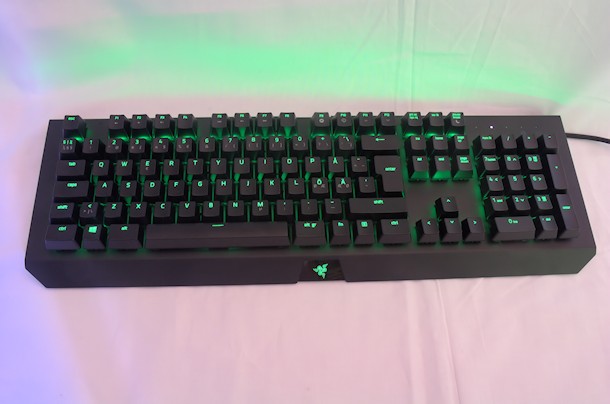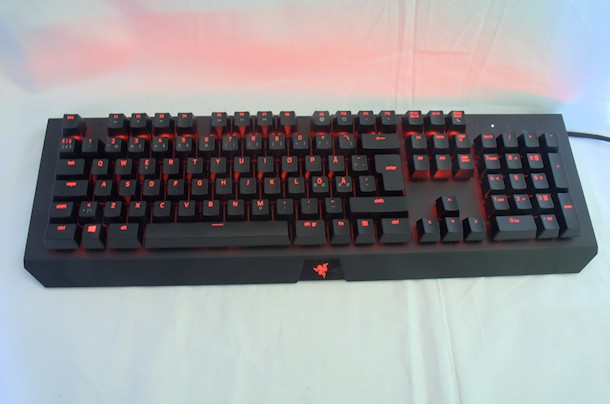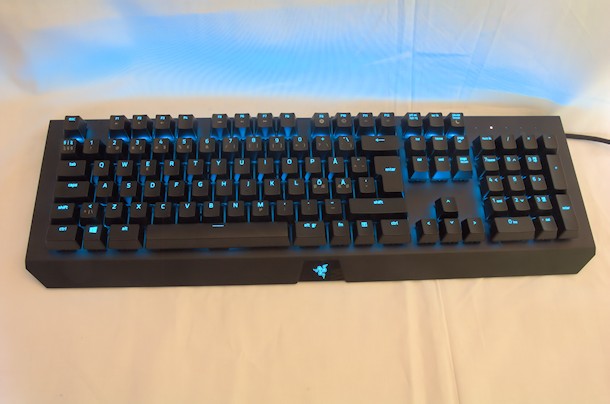 When it comes to the Chroma variants of Razer keyboards, the most eye-catching detail is the lighting of keys. With an RGB lighting of 16.8 million colors, Razer has made sure you aren't going to run out of colors to choose from anytime soon. Also, straight out of the box the keyboard can give you a couple of different lighting patterns and designs if you install Synapse.
Synapse is the tool that Razer has developed which control more or less all of their newer products with features such as macro recording, color design and turning off the Windows key and so on.
I could make a hundred videos showing you how awesome the lighting potential is of this keyboard, but Razer has already made a great job of collecting some videos of different designs, such as Pacman, rainbows, Matrix, heartbeats, red and blue lights imitating cop lights, lightning strikes and much more, check it out the following Razer Zone site;
http://www.razerzone.com/chroma-workshop
If you're not up for those features, you could perhaps be interested in the ability to light specific keys in either a specific color or having specific keys lit up while all others are not lit.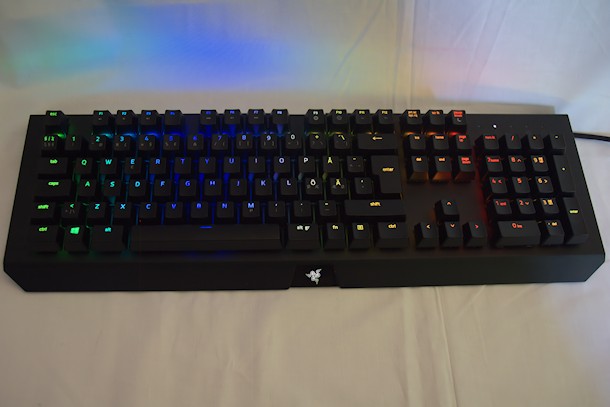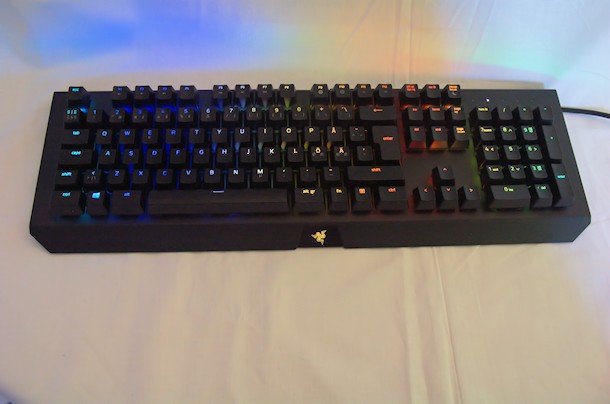 In such a way that you would find those keys even quicker than you find them already. One example of this could be, all keys are dark except the arrow keys or the WASD keys. There are easy to use groups and color features to create any sort of lighting design that you could think of. The only thing I'm not such a fan of is the speed of the effects – they don't go as slow or as fast as I'd like.
You have a fader where you can choose a speed between middle slow or middle high, but not really slow and no really fast which is a shame – but very easy to fix for the Razer team I guess if more users would want it.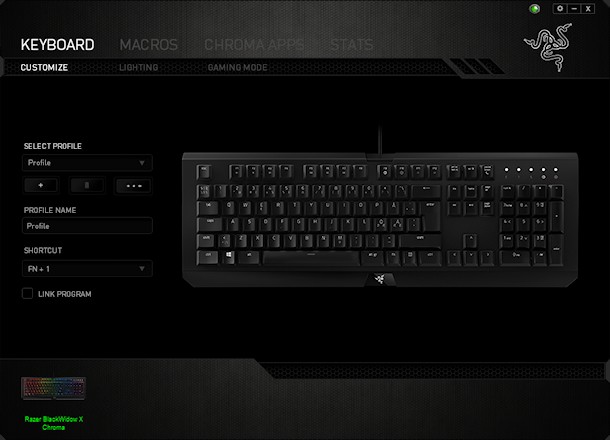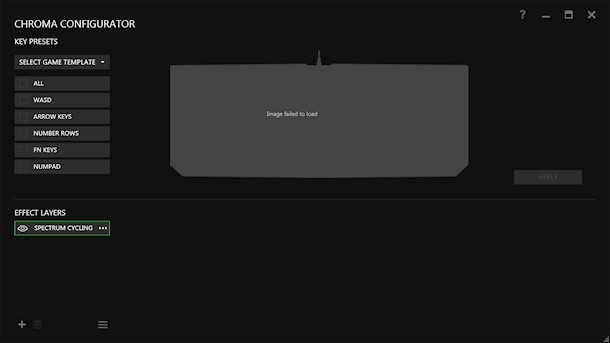 So, you might remember that I said that this review was quite delayed? The reason for that is because I couldn't even try any of the lighting features from the start at all. The software that Razer provides, which is Synapse, wasn't working properly when it came to the Chroma Configurator which is the extra software which takes care of the lighting design part and in which you can import the design of others.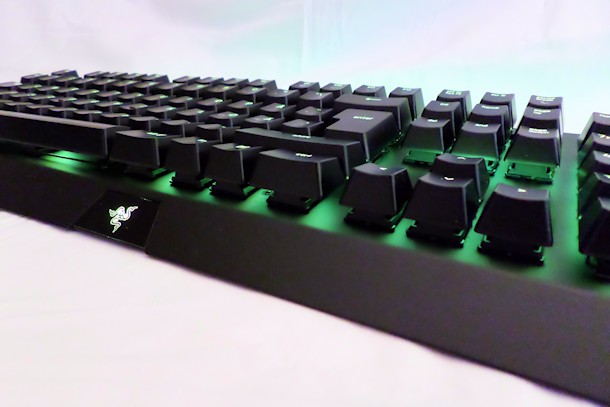 I'm that kind of person who goes all in, I need to have everything working or I will get stuck trying to find the solution to the problem. When I started up the Chroma Configurator, this is all I could see and clicking on anything just closed down the software.
Not very fun I can assure you, especially as I have a deadline and I need to test and review the keyboard. But I just can't review the keyboard if I can't test all the functionality, the review wouldn't be true and honest. Of course, I can say that the software doesn't work, but for some or most users it does work.
So why doesn't it work for me? I've also got a lot of emails from you guys asking for a fix on the Chroma Configurator and I've been in contact with other review sites with the same problem and I've been in contact with the support and well, I've done quite a lot to try and figure out why this hasn't been working for me and for quite a few others.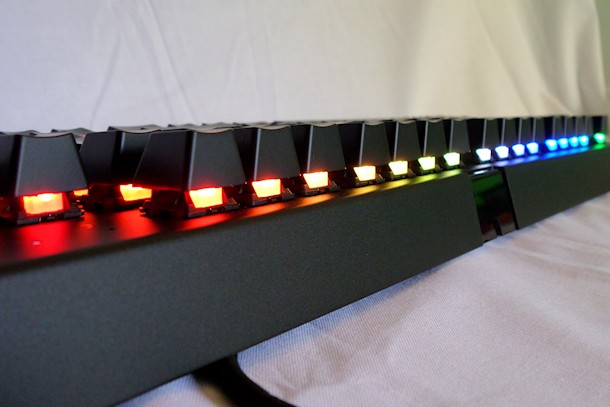 Thankfully one of our readers found the solution which seems to be working both for me, the readers of SweMOD who has contacted me for a solution and even for the other review sites who had the problem.
So the solution to Chroma Configurator not working properly is because it doesn't acquire proper administrator rights. So if you want Chroma Configurator to work as it should, just close it down completely, by right clicking the icon down by the clock and chose "Close Razer Synapse" then find your Razer Synapse icon either on your desktop or in the start menu, right click it and choose "Run as administrator". When you do this, the software works exactly as it should.
However, next time you start Windows you will have to do it again, but for now it is a perfect fix to get it to work, until Razer releases an update so that we don't have to do this anymore.
With that said, there were a lot of problems with the software, but now when that is working, the keyboard is a lot of fun! There are so many options, so many variations and so many designs you can try out and create, so you will for sure never run out of things to try when it comes to the lighting part.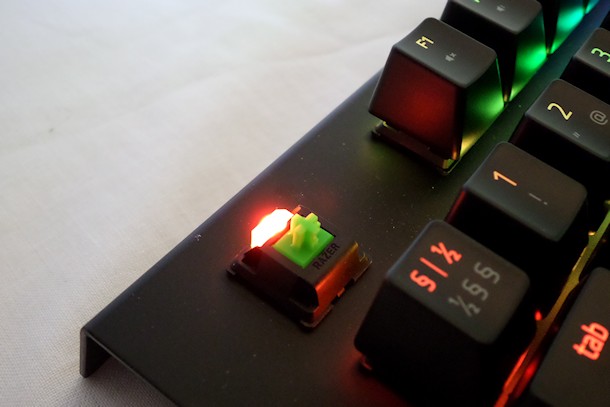 The keyboard works very well, the keys are easy to operate and they respond in a proper way. I've been running with a Coolermaster Mech with blue Cherry MX keys for a few years now and I really love it. The Razer Blackwidow X Chroma that comes with green keys are pretty much the same in the feel, a little different of course, but pretty close so I'm not annoyed by the clicks or the feel in anyway, I think they are awesome.
The only thing I don't like with the Blackwidow X Chroma is that you have no hand rest support which the Coolermaster Mech features. Of course, there are tons of different hand rests to choose from, so you can always find one that fits the X Chroma, but that is the only thing that is on the negative side from me on this new keyboard.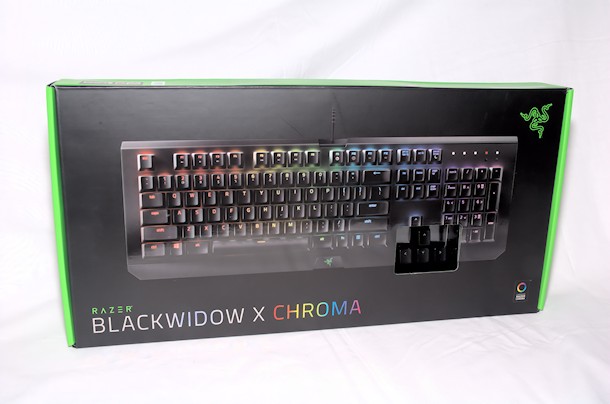 Other than that, I really like the Blackwidow X Chroma and I'd like to thank Razer for sending us a review unit to test.