Xtorm AL420 Battery bank
Today we're having a look at another power bank, this time from Xtorm, which is a part of the Dutch company A-Solar bv. Xtorm was founded in 2008 with the idea that more and more mobile devices are released on the market every day and each of those needs an enormous amount of power.
The products that Xtorm presents are both regular USB power banks that are charged by your computer or your phone charger, but also solar powered power banks that charges up via solar panels.
On the test bench today we have the AL420 which is part of their Xtreme series and features a whopping 9000mAh battery. The AL420 comes in a clean and stylish package showing the features as well as the product itself. The package has the features written all over it and you can even open up the front to show the product itself on the inside.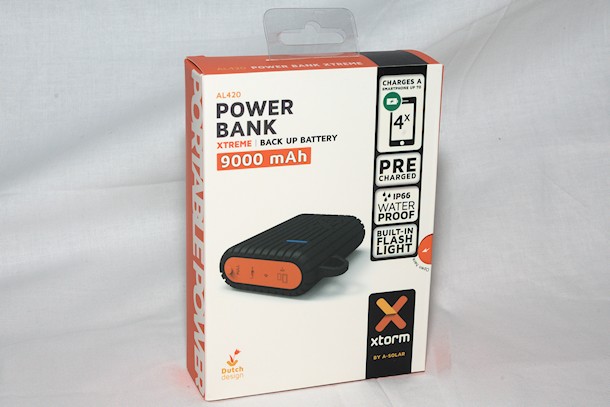 We find features such as up to four charges of a smartphone, all depending on the battery in your phone of course. The battery bank comes also pre charged and it features a built-in flash LED light.
The most interesting part is that the power bank is IP66 rated. This means that the product is completely dust tight, so it should be impossible to get dust into the unit for at least 2 to 8 hours – this is according to the IP rating, why it shouldn't withstand longer than 8 hours is a mystery but I believe it should be able to withstand dust for, well as long as the rubber is fresh at least.
It also means that the product should withstand water from heavy seas and water projected in powerful jets against the housing and water should not be able to enter the housing in harmful quantities.
It says water proof on the package, but it does not mean you can have it under water. However, if you have the product for example on a boat and it gets washed over with water, no worries at all! Or if you have it outside in pouring rain, no worries either.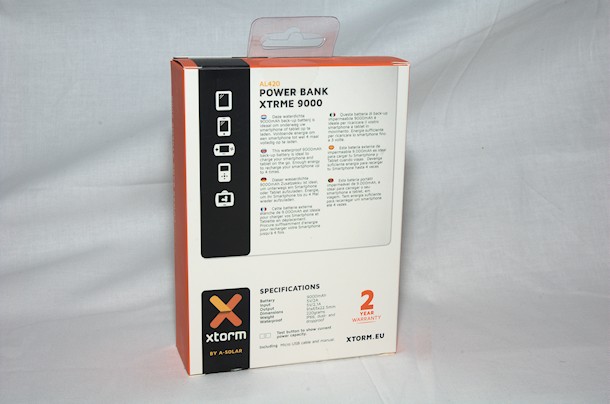 However, if you have the protective flap open, so that the USB ports are exposed, you should be a little bit more careful. So if you're charging your phone at the same time as you get it washed over with water from either rain or from waves out on a boat, you should take care to move it to a dry place and dry it off of course. Nothing strange there!
On the back we find some specifications and the most interesting is of course what kind of voltage and current we can get out of the power bank. To charge the power bank you should use a phone wall charger capable of delivering at least 2 Amp at 5 Volt. Most powerful smartphones and tablets up to a few years old now have come with a charger that can handle this.
Of course, you can use a USB 3.0 port on your computer or even a USB 2.0, but the time it will take to charge the power bank will of course increase a lot as those ports are not capable of delivering the same amount of current.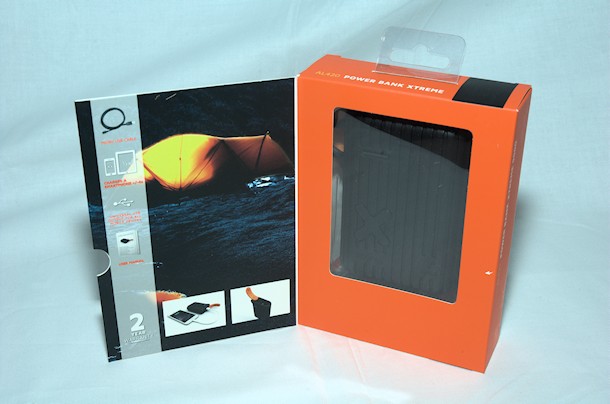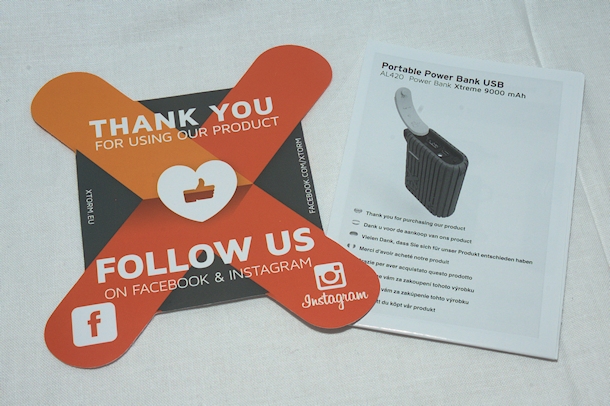 The output of the battery bank is rated at 5 Volt and 2.1 Amp. Well enough to charge pretty much anything. It will not fast charge on devices that can use it, as that often needs a higher voltage. But as long as you have a 5V with at least 1 Amp supply, you will be able to charge your phone or mobile device quick enough so you can start to use it within a few minutes, which is essentially the main reason you would use a battery bank.
The best use for a power/battery bank is for emergency charging, or if you need to power up a flashlight that can run on 5V supply, for example.
Of course, if you're out on longer trips hiking or perhaps in a survival situation, you will have a lot of use for a power bank. Perhaps it would be a great idea to look at the ones powered by a solar panel if you're completely disconnected like on a hike, so you can still charge both your battery bank but also phone completely away from a power grid.
Another idea is perhaps in your summer house and you want to reduce the amount of electricity you use, perhaps because the electricity is more expensive there. If you can charge your phone with a power bank that you've charged in your home before visiting your summer house, where the electricity might be cheaper or perhaps at work or at a café, then you would be able to save a lot of money as well.
There are hundreds of uses for a power bank and well, maybe you don't want to charge a phone or mobile device. Perhaps you have a portable fan that you want to power when you're at the beach or maybe a small radio so you can keep up with weather updates or even the latest football or soccer game. The possibilities are endless, as long as the item you want to power is running off 5V!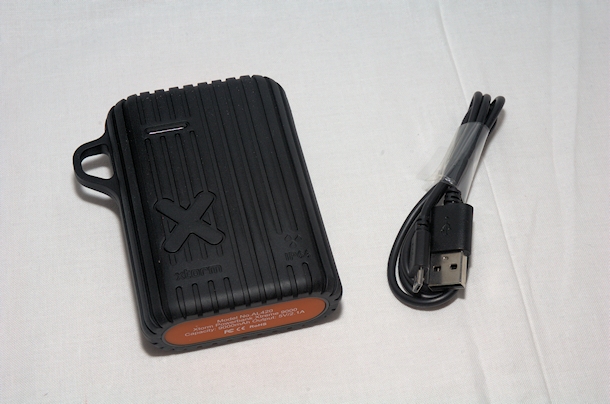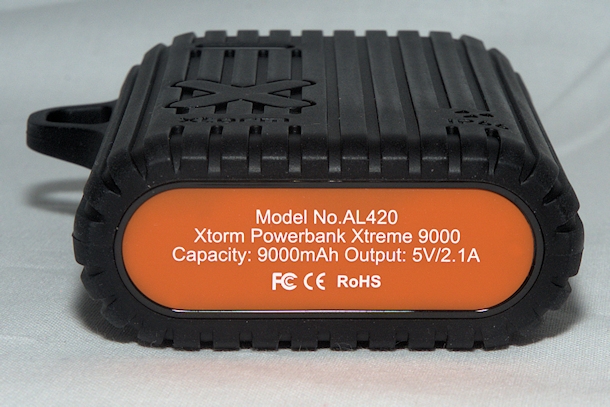 The AL420 from Xtorm is covered in rubber making it quite rugged and it is a nice and firm feeling holding it in your hand. The rubber flap covering the USB ports and the LED flashlight is very soft, but firm enough to stay in place when you cover the ports.
The capacity of this battery bank is 9000mAh, quite a good amount of power which both means it will take some time to charge it, but also it will be able to charge for example your smartphone up to four times. All depending on the battery of the device you want to charge, of course.
In our tests we use two test subjects, this of course takes some time because we do want to make sure that the results are proper and that we get the same performance after each complete charge-discharge cycle. Therefore, the testing of this product has been performed during about four weeks, just to make sure that the battery bank can hold what it says.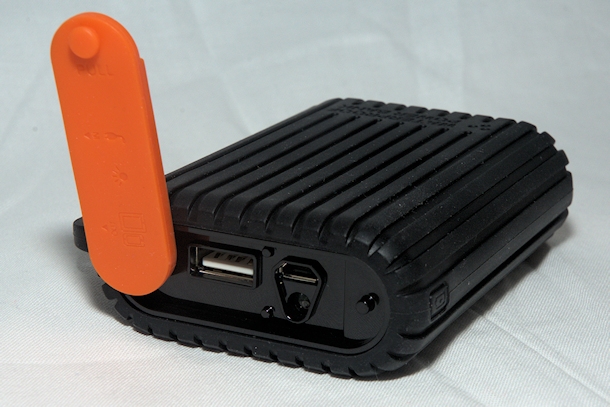 The first test subject is the CAT B15Q which features a 2000mAh battery inside, theoretically we should be able to charge this phone 4,5 times.
Second test subject is a Samsung Galaxy S6 Edge which features a 2600mAh battery and theoretically we should be able to charge this one up to 3,5 times.
If we count milliamp for milliamp, this is the reality. However most often you start charging your phone when there is a few percent left. Most phones, if not all, start to warn when the battery voltage reaches 15% and therefore we wait until there is approximately 10% left in the phone battery before we start our charging tests.
I haven't asked, but I think this is how companies like Xtorm/A-Solar specify the battery specifications for up to four charges. Simply because a Galaxy S6 has a battery of 2600mAh and I believe that this phone is probably one of those they are aiming for when specifying the features of the battery bank. Of course, iPhone is most probably also on their list as well.
The tests show that we are able to charge the CAT B15Q up to 5 times thanks to its low capacity battery, but also thanks to that we don't drain the battery completely in our phone.
The same goes for the Samsung Galaxy S6 Edge, we actually get a total of four full charges simply because we start to charge the phone before the battery is completely drained, again a pretty reasonable test because we often start charging the phone when there is about 5-10% battery power left.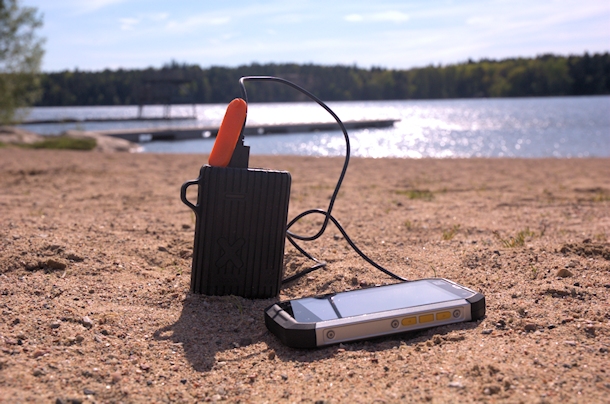 So with its rugged look and features, the 9000mAh battery capacity and the excellent performance when charging our phones, I believe that the AL420 is one kick-ass product that should find its way into most active users backpack.
Even for regular users who use their phone very actively and are in need of charging their phone on the subway or bus from work, this product is very useful. But of course, this particular battery bank is most useful for those who might visit some wet areas such as at the beach, on a boat out in open water and similar.
If you're looking for a battery bank that is a little bit smaller and don't need the rugged features, be sure to check out our next battery bank review, also with an Xtorm product.
I would like to thank Xtorm for sending us the review unit, it was really fun to see how well this product performed.
Navigation
1.

Xtorm AL420 Battery bank