WASD Keyboards keycap kit
On our testbench today we're having a look at keys. But not just your regular house keys or even your regular keyboard keys. Nope, today we're taking a look at the WASD keys in a set we've built together all by ourselves, with thanks to the awesome people behind WASD Keyboards of course.
I've wanted to take a look at keycaps for a while and when I found WASD Keyboards I just thought that this is a perfect opportunity, as we can create our own design.
It certainly took some time to put together your own design, all the choices and possibilities. However, I went for a rather simple design based on one element, Amiga.
In the early 90s my favorite computer was made, the Commodore Amiga 600HD. It was also my very first computer and it was pure awesome. Unfortunately I don't still have that same Amiga today as I had back then, however I've purchased one a few years back so I can still enjoy the old games on real hardware.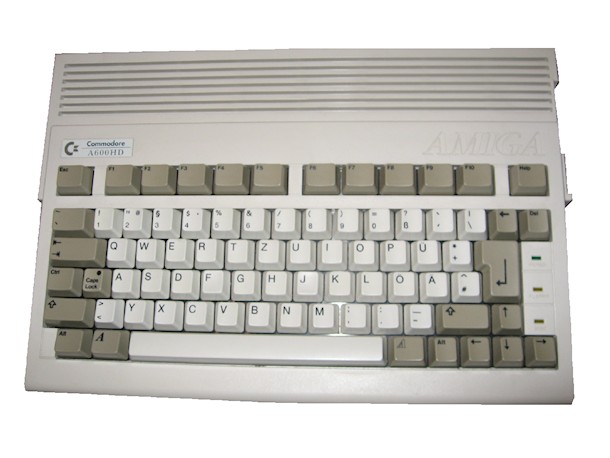 When I saw that WASD Keyboards have keycaps with the symbolic A, I just had to contact them. The A on the old Amiga was what most keyboards today have as an extra "special" key that enables extra functionality on for example the F keys on top on the keyboard.
So with my decision to use A keys as function keys, I decided to go with an Amiga theme on the color of my keys. Something which is very possible with the amount of colors WASD Keyboards offer.
But for my theme I wanted orange and blue, like the original Amiga Workbench colors, shown below. The blue on the keys is a bit darker, but would work perfectly. I do have one key of the brighter blue that also is available but I'm happy that I didn't fill my entire keyboard with that ;)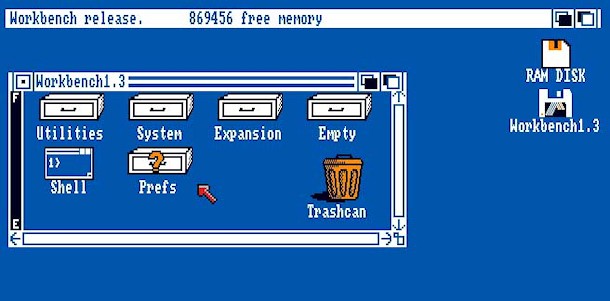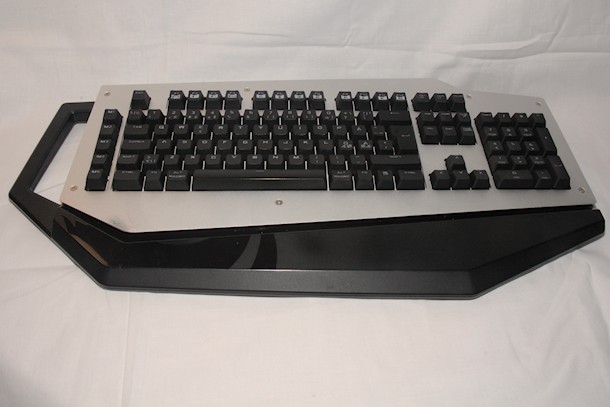 Next up, I had to add five extra keys as the victim of choice, our Cooler Master Mech keyboard has five extra keys usable as macro keys. For these I went for five different colors, in the theme of macro keys – they are giving me different functions so they will get different colors for that.
The layout I went with goes by the thought of, function keys are orange and the alphanumeric keys are blue.
This would work perfectly except for one point; WASD Keyboards don't offer spacebars, CTRL and ALT keys in very many sizes. Unfortunately some manufacturers pick and choose the keycap size after how they want to design their keyboard, so one keyboard could very well be extremely different to another keyboard from another manufacturer. Not a big surprise, at least when you think of the looks. However I would have thought that the keys are standard sizes, but just like the Enter key; it is big in Europe and some other markets, but usually small in America, so are the other keys different.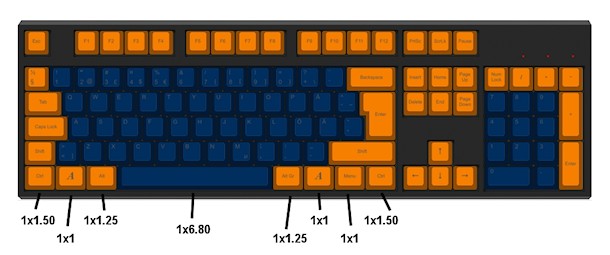 Alright then, I even got WASD Keyboards to make some custom keys for me just so that I could get a complete kit. The only thing they couldn't help me with was the spacebar so I'm still using the old one which is black – another reason I'm happy that I used dark blue keys instead of light blue.
So, my CTRL keys which are larger than what WASD Keyboards normally use for CTRL keys, are actually modified TAB keys. The modification lays in the different text on them, that's all.
The reason for these special ones are, as I said, that they don't have the exact same size.. But then you think, they do as they have the same size as TAB key. Partly true, but every row of a keyboard is a little bit different as they have a different angle to help your fingers stay in place but also find the correct row when your fingers fly over. Just like those dots or dashes on the F and J keys. It also gives an ergonomic feel and normally its nothing you should modify.
However, thanks to the great guys over at WASD Keyboards they made custom keys for me and I must say that you can hardly feel any difference between a regular CTRL key and the modified TAB variants I have in this kit.
For those in doubt I can also say that some Logitech keyboards feature this exact same setup but for all the buttons in the bottom row – which gives a smoother curve at the bottom.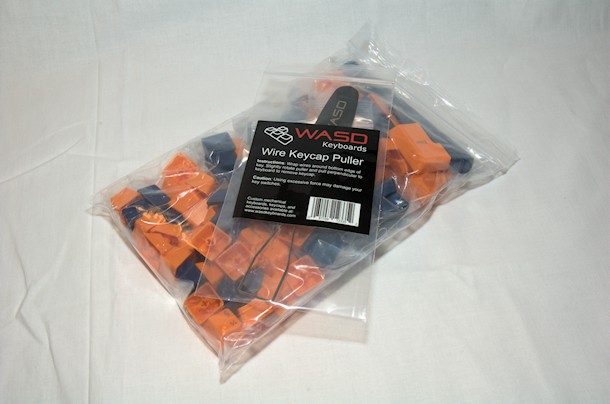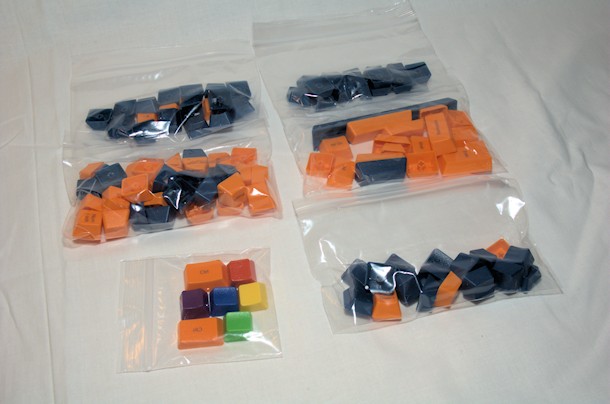 So with all the design choices done all I had to do was wait for the keycaps to arrive which went very fast. Then it was a matter of sorting all the caps to simplify the installation, this because I didn't want to remove one at a time. This way I just remove all caps, clean the keyboard and then put on all the new caps in one sweep.
One thing that I found was that the keys were partly translucent. Not so much that if you have one led under then that all of the surface of the keycap would light up, but enough for the top-part to light up at least. Makes for yet another crazy design of course :)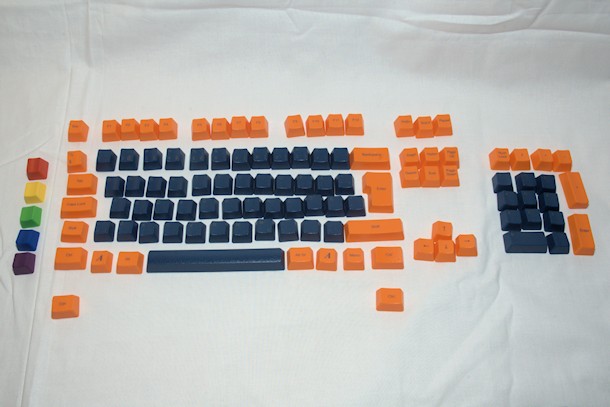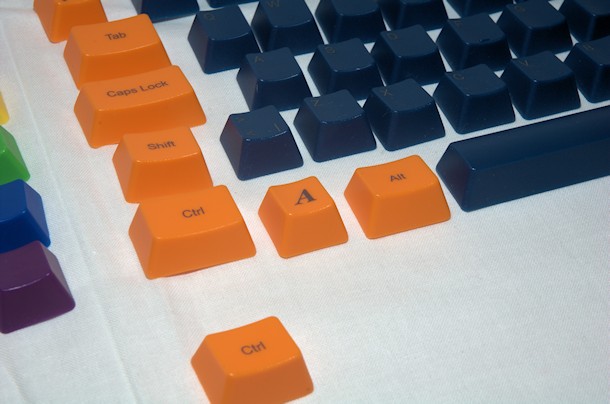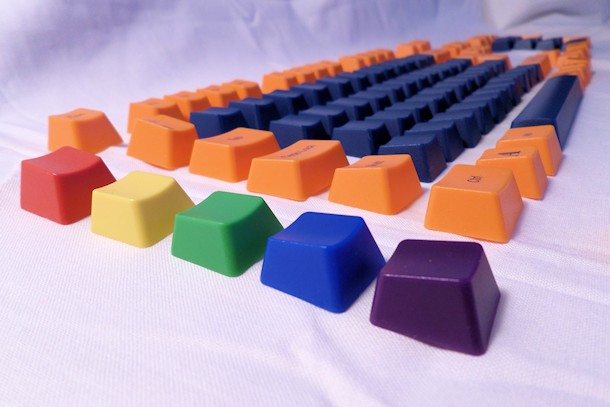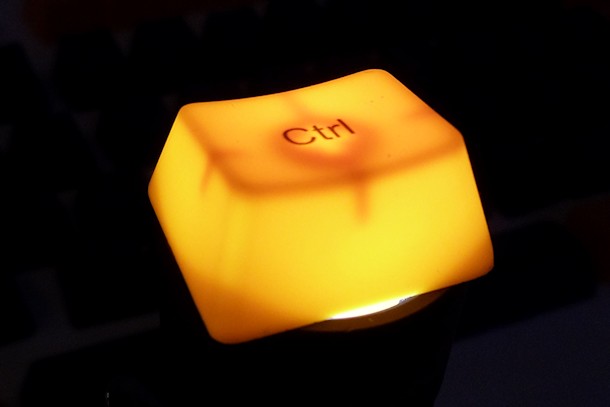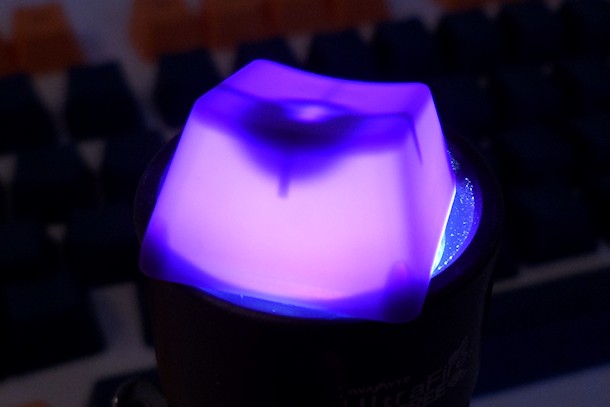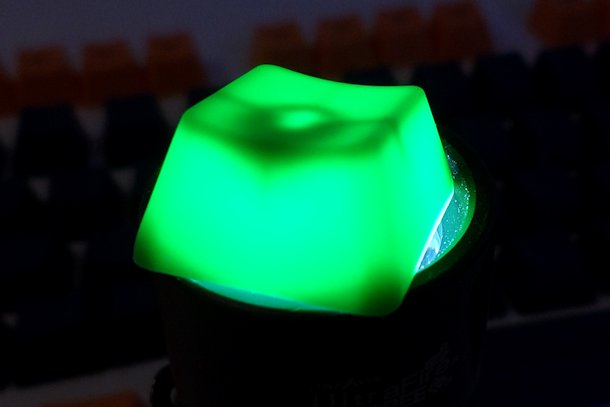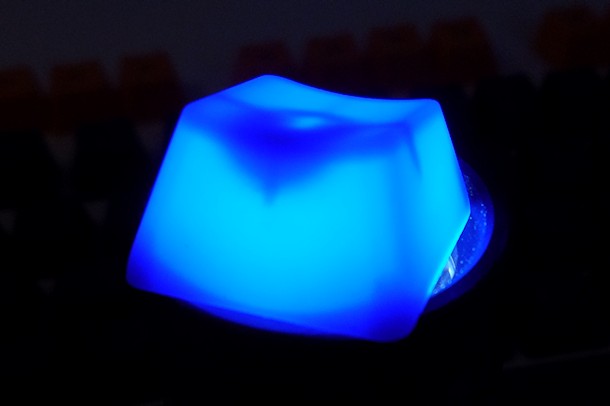 Also in the kit I got a keycap remover, without this I would still be on the mission to remove keycaps, FOR SURE! It was such a simple and easy to use tool, so if you get yourself a keycap kit, please for your own sake - Get a tool!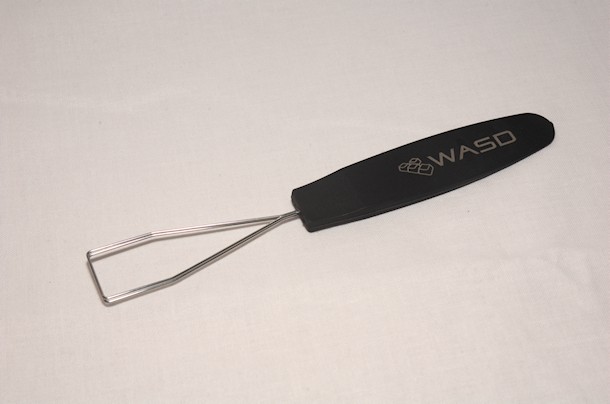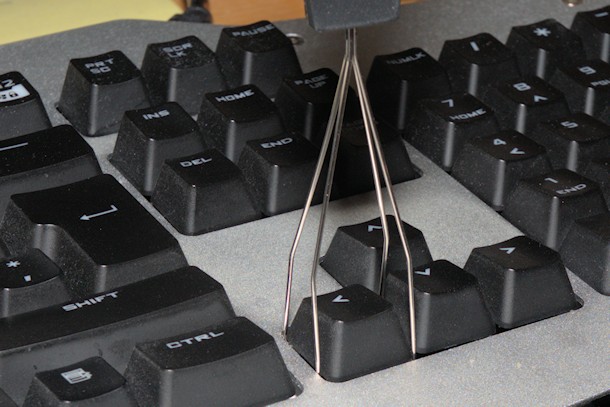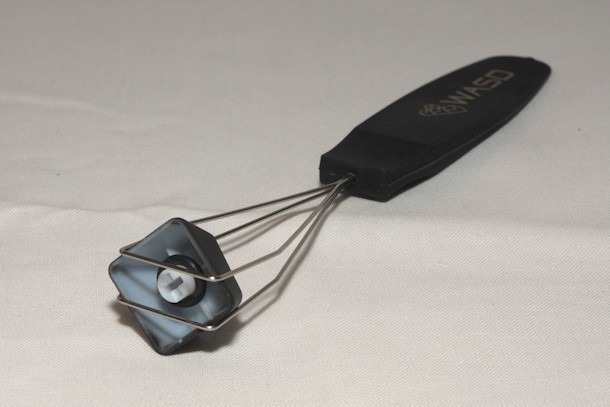 So after the installation, you can see the keyboard fitted with all brand new keycaps from WASD Keyboards. I'm very satisfied with the result and I can be sure that I have some Christmas lights available on my keyboard for the Christmas, if I turn on the white backlight of the Cooler Master Mech.
But I think it looks rather cool both with and without the backlight. Usually I find that brightness 2 out of 5 is enough to have some light but not make me blind. The keycaps are very colorful, especially with the backlight on.
Finally I would like to thank WASD Keyboards for putting up with my crazy ideas and helping us out with a keycap kit. Also, be sure to check out their website to make your own custom design.
There are also image keys available with smilies, special symbols like nuclear and toxic waste as well as Valve Portal keys. You can also custom make your own image keys, so be sure to check out their site.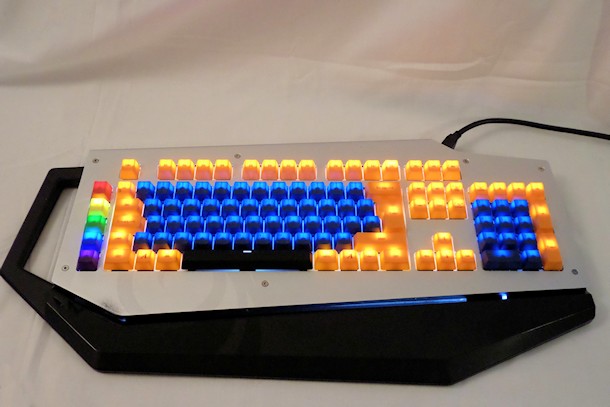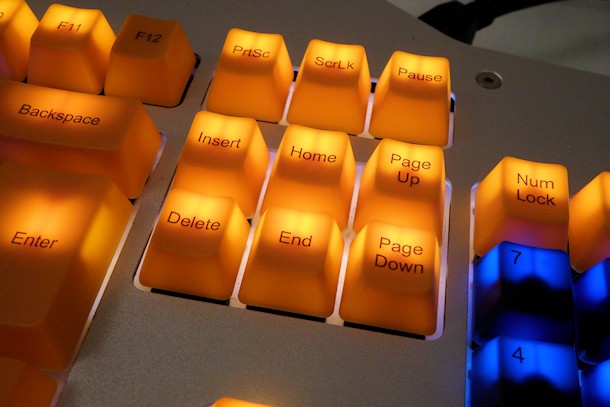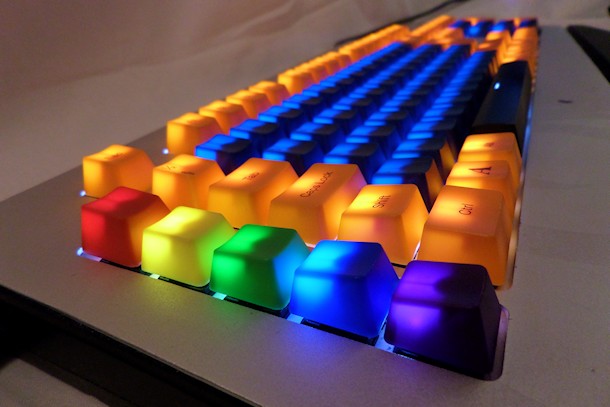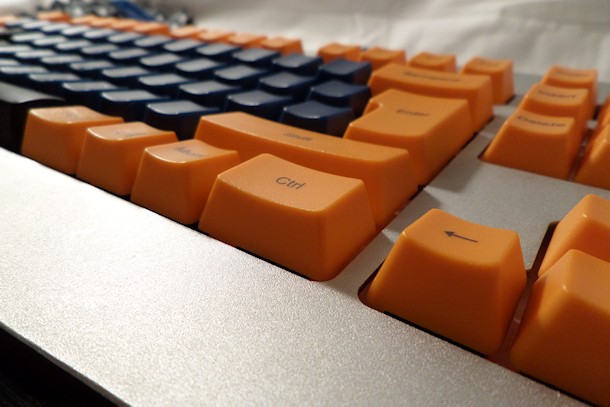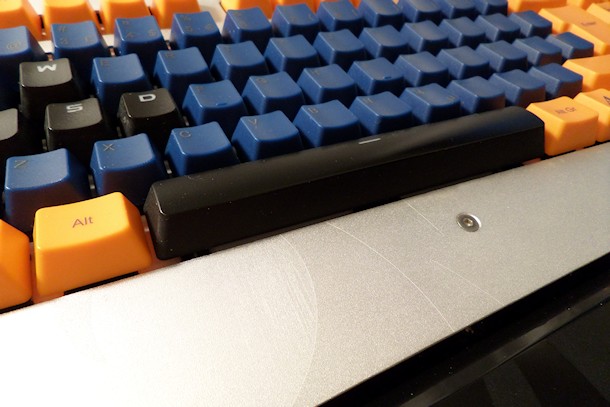 Navigation
1.

WASD Keyboards keycap kit