Cubitek Tank Mini
Today we have yet another product from our german friends over at Caseking. This time they have sent us the Tank Mini, made by Cubitek.

Cubitek is still quite new, but the cases they've produced so far are of great quality. The whole idea with the Tank Mini is to create a sturdy and reliable case, of small size.

Well small size might be something we'll have to think further on, sure this case can only carry a mini-itx board, but the outer dimensions are huge. Let's take a look.

The case is made out of aluminum, more or less completely black. The whole case is put together with allen screws, which surely is good looking and also a little bit harder for an intruder to open up straight away. The front panel features two 5.25 inch drive bays while one of those can be used as a 3.5 drive bay for smaller fan-controllers, memory card readers and such.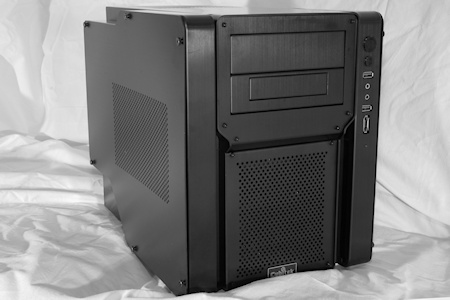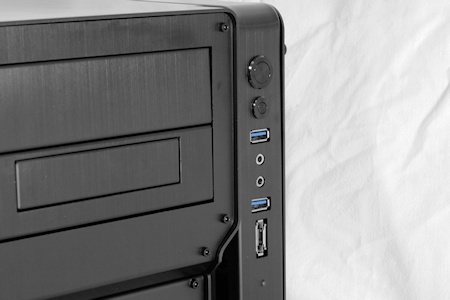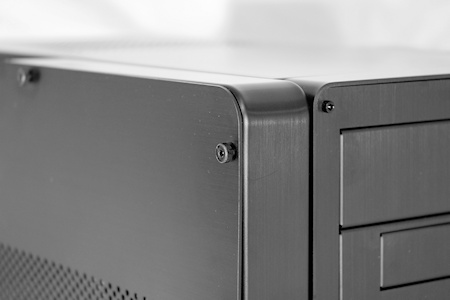 We also find the power and reset button, two USB3.0 connectors, headphone and microphone connectors and also an e-sata connector. Last but not least there's a led, which by me can be used for either power state or drive activity, that's up to you!

At the bottom of the front panel we find an air-intake behind which there is a 120mm fan. Further on the left side of the case we find some additional air-holes, which can be useful if you add some high-end graphics card that should have plenty of cool air coming from the outside of the case.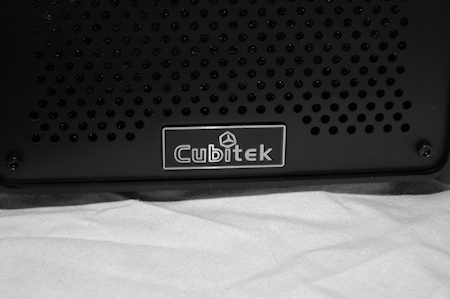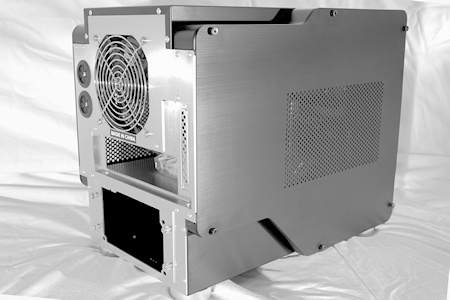 Turning the case around to the back reveals a large 120mm fan, which will blow hot air out from the case. Two expansion plates, the IO-shield space for the motherboard, PSU hole and last but not least, two rubber grommets making the case ready for some external water-cooling solution.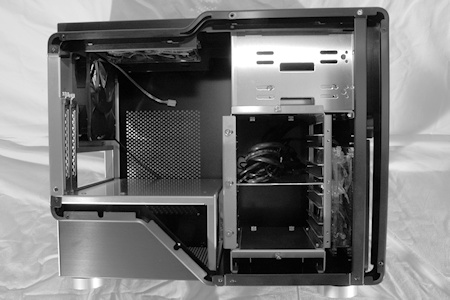 Opening up the case reveals a compact inside where we find the three fans, one in the front, one in the back and one in the top. We see that there's not much space for your mini-itx motherboard and very little space for a power supply, so watch out with which power supply you choose if you want this case!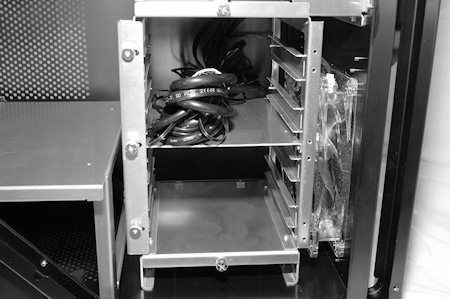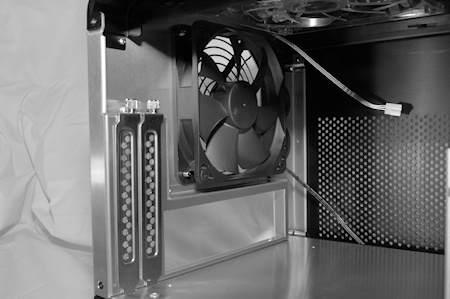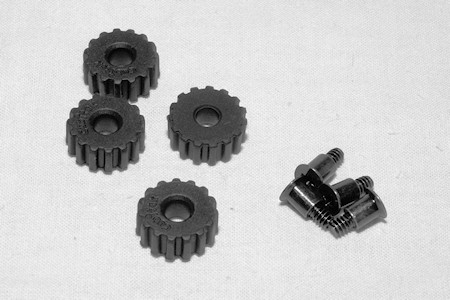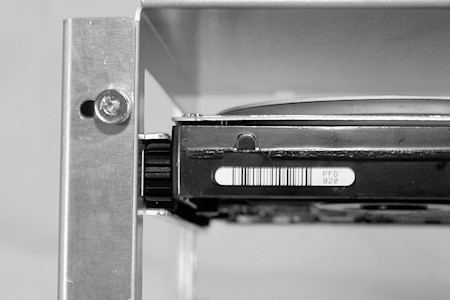 Furthermore we can see the drive cage which can be removed, but if used it can hold up to four 3.5" drives. However, there are no sliders coming with this case such as those for Chieftec and other cases with similar design for the drive cage. Instead, Cubitek has gone for something that looks like "rubber-wheels". These are screwed into the normal places on the side of your drive and then the whole drive is slid into its position in the drive cage.

That will surely reduce some direct noise coming from the drives. Well, unless you use SSD drives of course ;)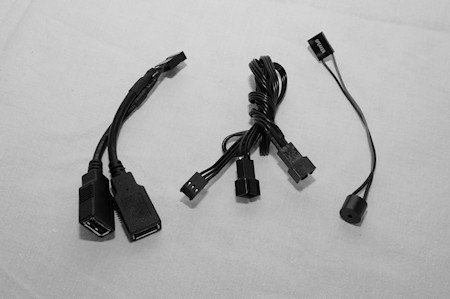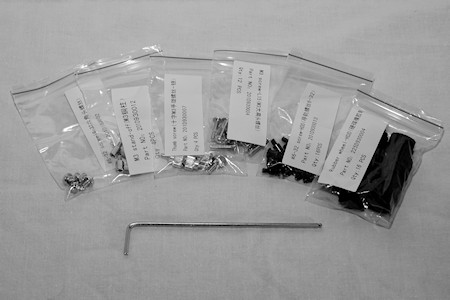 The accessories that we get, except for the rubber-wheels and their screws are a USB-header to two USB ports cable, fan extension cables and also a PC-speaker ready to get plugged into your motherboard of choice.

Next set of accessories are the bags of various screws and the allen key, finally the Tank Mini users manual.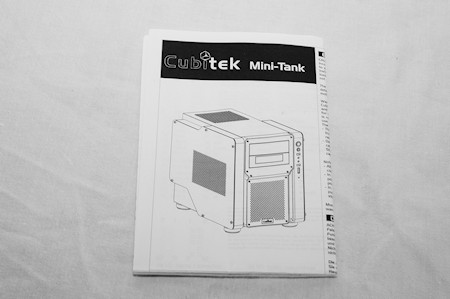 Last but not least, we install a system into the case and fire it up. Due to all the air-holes the fans are quite noticeable. However, the holes makes sure that the system is cool and stable instead.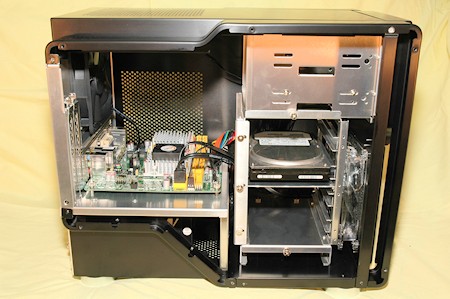 The power supply we used is of the normal ATX style and therefore not completely cramped up in the PSU area. General cabling around the case wasn't really that hard either, it was easy to setup and there are lots of ways around the case for your cables so you can hide them neatly.

All in all, a great and well working case. Still, a bit large if you're on the look for a mini-itx case to place near your TV-set.

Finally I would like to thank Caseking for sending out this product for us to test and review.