Coolink SWiF Fans
Today we are taking a look at the fans that Coolink offers, the SWiF ones. SWiF is short for Silent Whisper Fans and they are supposed to be much quieter than other fans due to double high-precision ball bearings.

They also look great, so it will be fun to test these fans.

We have three fans in our test lab today; 80, 92 and 120mm SWiF Fans. All three have transparent blue blades and transparent frame.

Our 80mm fan is the 801R, the 92mm is 921R and our 120mm is 1201R. The ending R means it is the retail packaging and those include the manual fan speed controller that you can mount at the back of your case where your add-on cards reside.

Look at the following table to find out more.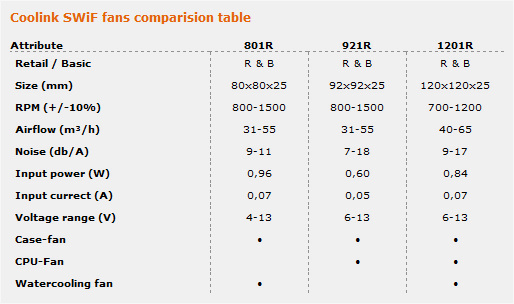 All three products comes packaged in the same kind of package, good looking packages with blurry fan blades in the background, display window and colour coded for each size. As the package says all fans come with a 36 month warranty that covers manufacturing errors.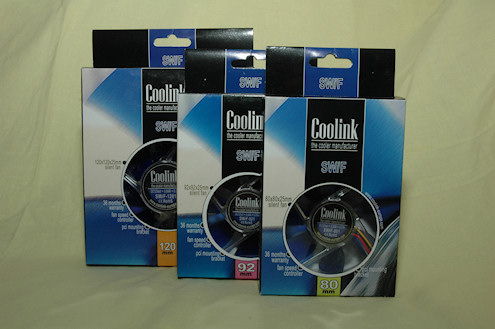 Also said on the package, these fans come with a PCI mounting bracket for the manual fan speed controller.

These fans come with a 3 pin connector which is perfect if you would like to connect them to a fanbus/controller to either monitor or control the speed from there. But if you don't have any fanbus/controller you can also use the speed controller that comes with the fan.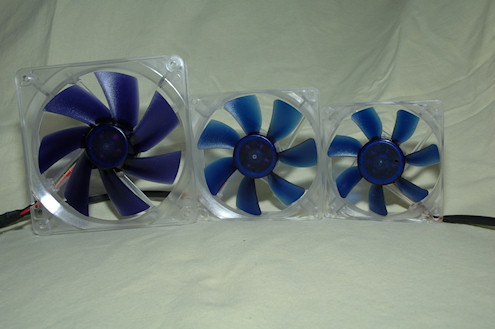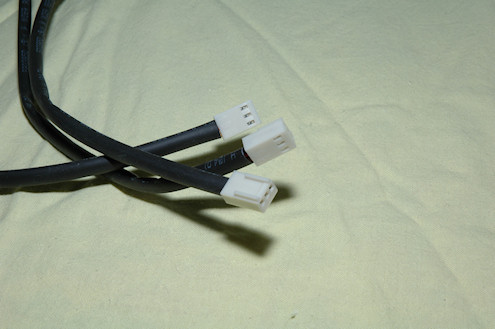 Also in the package you find a connect-through molex connector with a 3 pin connector. If you use the fan speed controller that comes with the fan you should use this 3 pin connector, but you can also connect your fan directly to this 4 -> 3 pin connector and get a one-speed fan.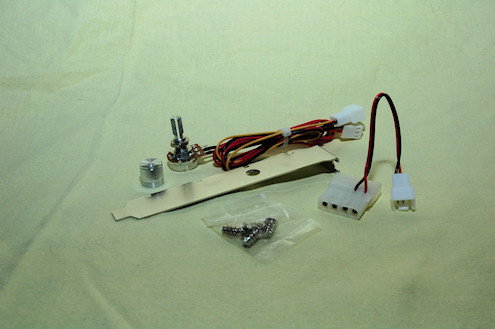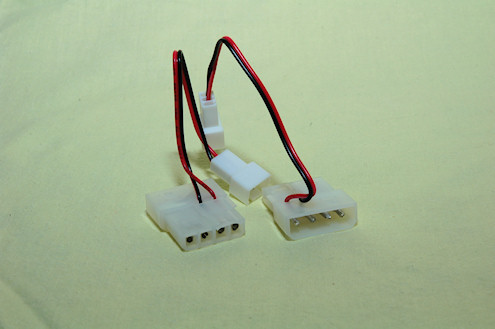 Perfect solution, good work!

More in the package are some screws and the fan speed regulator with a stylish knob. The regulator itself feels like its high quality.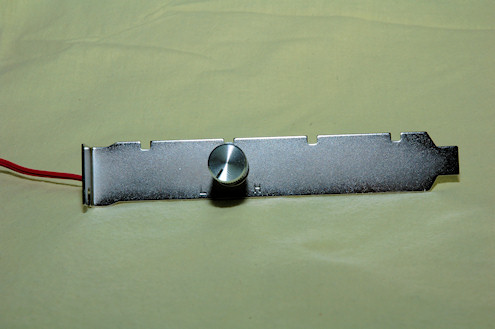 One downside with the transparent fans, they are not UV-reactive, they are only stylish ;)

Cables connected to the fans are sleeved with heat-shrinking tubes, but the fan speed regulator does not offer this which makes me think that the fan speed regulators are added in the last second.

Personally I like net-like cable sleeves the best and it would've been nice to see those on both the fan speed regulators and the fans. But this is just cosmetically and if you are really keen on making a good looking case you could add this yourself.

All in all, these fans both work and look good, but they are perhaps not the first choice for the cosmetically modding user, even though these should be considered for their airflow / noise levels.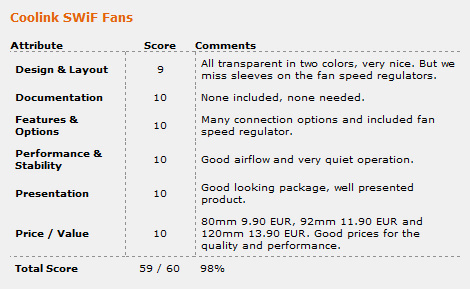 I would like to thank Jakob at Coolink for sending me these samples.