Netgear RN212 NAS storage
Today we're having a look at a rather new product from Netgear, a NAS unit named RN212 which feature two disk slots and lots of software options.
You can get the RN212 in one of several variants; the one we got today is the diskless. This means that you can stuff any two disks you want and we got supplied with two 1TB disks from Western Digital, their shiny red version of disks that are specifically made for RAID and NAS use.
There are also other packages available with 4 and 6TB already installed. Apart from that there is a RN214 version with four disk slots and then the list goes on with various server rack models.
So, if you're new to NAS units it stands for Network Attached Storage and we've previously reviewed a unit from Buffalo Technology which featured 8TB. Time has passed and while their storage station was a very nice product we do suspect that the RN212 from Netgear do come packed with more features.
The RN212 comes in a stylish and clean cardboard box showing off features such as dual gigabit Ethernet with link aggregation, 1080p HD streaming and transcoding as well as wire-speed anti-virus. We also find a note in the upper right corner where it says that this product features an ARM Cortex A15 processor which is a 32-bit quad core processor implementing the ARMv7-A architecture, with a running speed of 1.4GHz.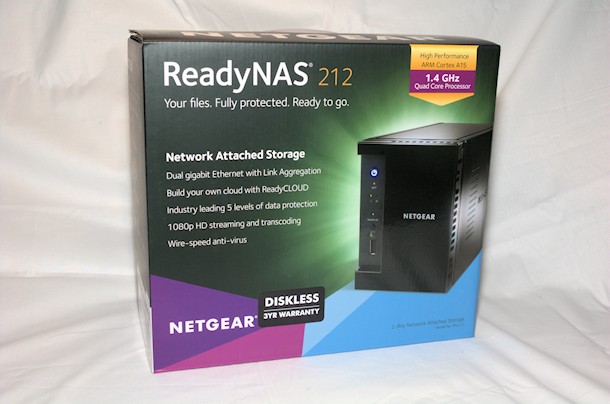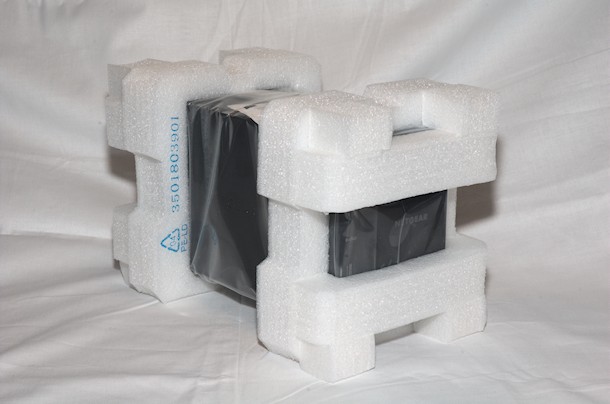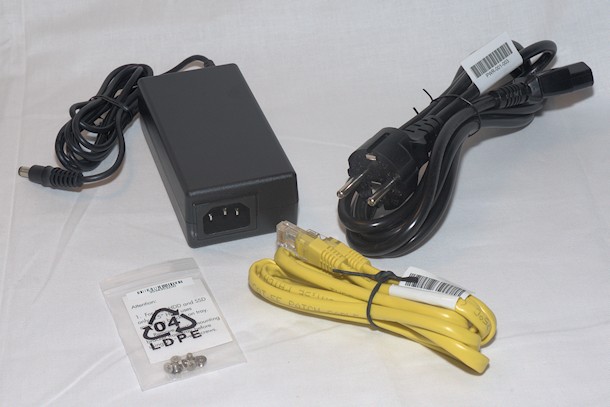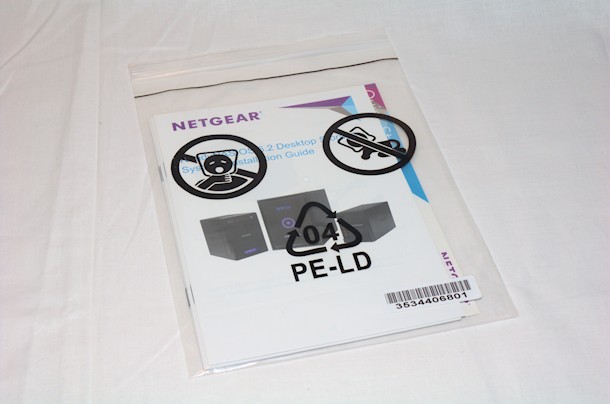 Inside the box we find a very heavily packed NAS unit, power supply with US, UK and EU power cable as well as one CAT-5E network cable and some screws for 2.5" disk drives. We also find some quick start guides.
But the most interesting part is of course the unit itself. It is a stylish and very small NAS unit, of course it's only two drives but still. The front of the unit features the cleanliness freaks worst nightmare – a door with a glossy finish. It does love to get some fingerprints and dust on it but luckily it's not the door that does the unit.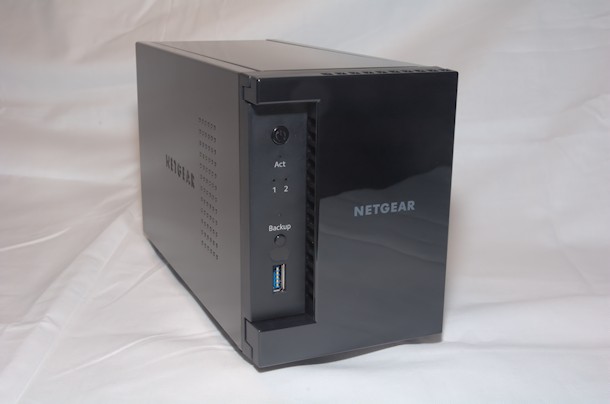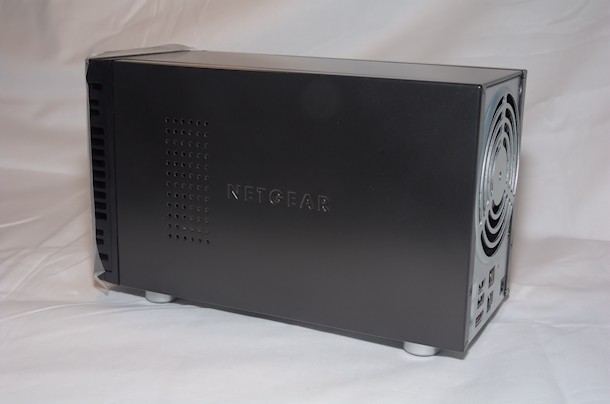 Furthermore we find a power button, five LEDs; power, activity, disk 1 and disk 2 and a USB/Backup LED. We also find a USB 3.0 for connecting a USB drive which you can backup to or from, or perhaps connecting a printer.
Both sides of the unit features venting holes and the Netgear logo embossed into the metalwork.
On the back of the unit we find a 92mm fan that seems to be very quiet, during all our tests it has not spun up and made any noticeable noise. Two additional USB 3.0 ports, an eSATA port, the two LAN ports with link aggregation, an recessed reset button, power supply connector and last but not least a Kensington slot if you feel that you need to secure your unit.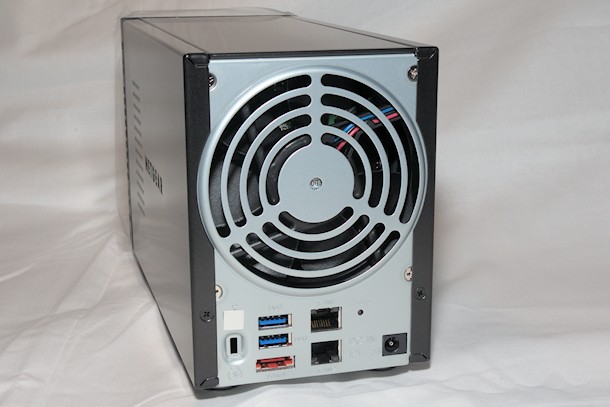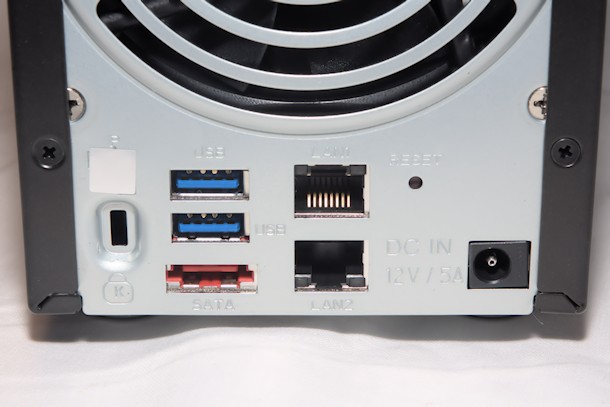 Going back to the front we open up the door to reveal the two disk slots which features lots of venting holes, a very easy to operate disk tray lock – just push down and pull out. The front door also secures itself close with magnets so that it doesn't swing open by itself. The ventilation both in the front and through the disk trays as well as the venting holes on the side should surely be enough for cooling down the drives as well as the other hardware inside.
Removing the disk trays reveals a very simplistic and clean interior with as little circuit board exposed as possible. In the back we can see the circuit board with easy connect SATA power and data connectors just waiting for disks to be inserted. There really isn't anything you can do wrong here. Just push the trays into position and lock them in. Easy as that!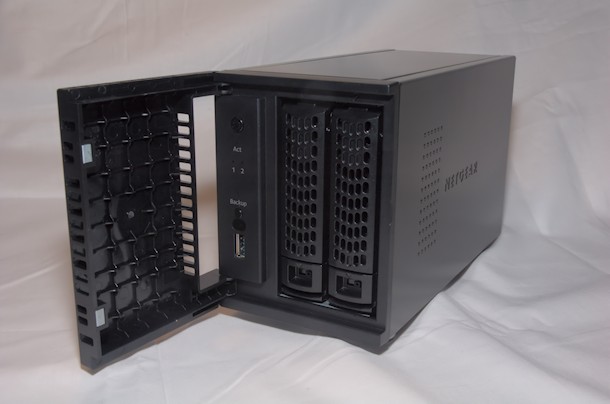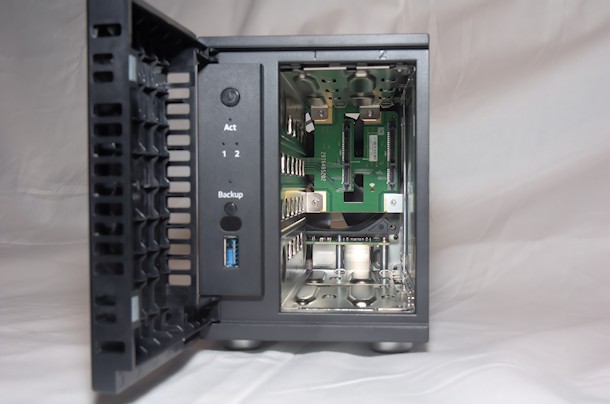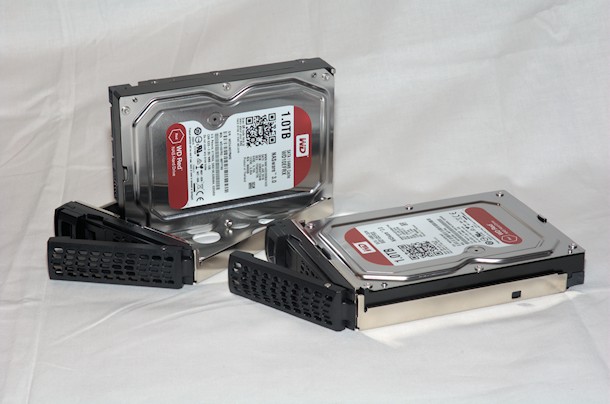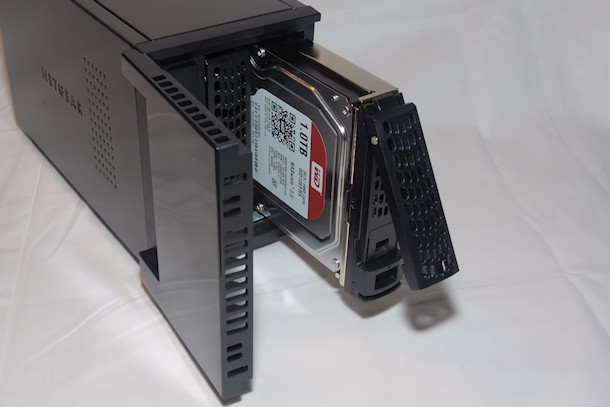 What's next then? Well let's turn on the unit and see what happens! On next page we'll have a look at the software side and if and how you can extend the functionality further.