Cooler Master Mech
Finally the testing of the keyboard. The keyboard hasn't given me any hiccups at all, it takes more or less anything you throw at it and no task seems to be too hard. Personally I don't like the blue Cherry MX switches, or I should say, I didn't like them before I tried them out on this keyboard. I've got used to it and it feels like I could write faster when I have this audible click for each keypress.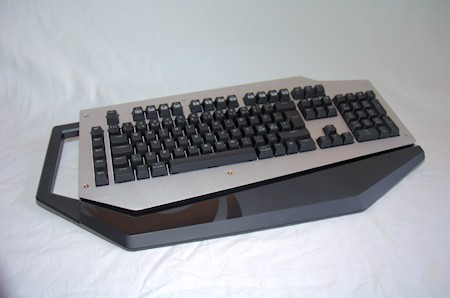 So while this isn't my first keyboard test, it sure is my first with blue Cherry MX. For some time I've tested this keyboard now and I haven't been disturbed by the audible clicks in any situation, no matter if it's gaming, browsing or just looking at the keyboard.
As I said earlier, the layout of the keyboard is just in my taste with the main enter key being large and enough spacing between all keys, especially between the three groups of keys, characters/ins-del-home-end-pgup-pgdn/numpad. I'm also not a very big fan of massive amount of extra keys so this keyboard is just perfect in all possible ways.
However, there is a But. Not that big though, but there is one. It's the software that comes for the Mech which of course always can get updates and become better. While you can configure profiles with different keybindings, macros and the like it sure doesn't feel as easy as it could be. I can't really put my finger on what's wrong but it just doesn't feel very great. I've never been a huge fan of macros either, I always click the buttons I need to get things done in games. But compared to the ISKU software that Roccat has created, this feels like it's made by kids.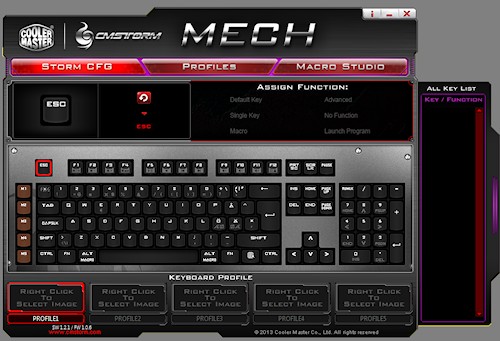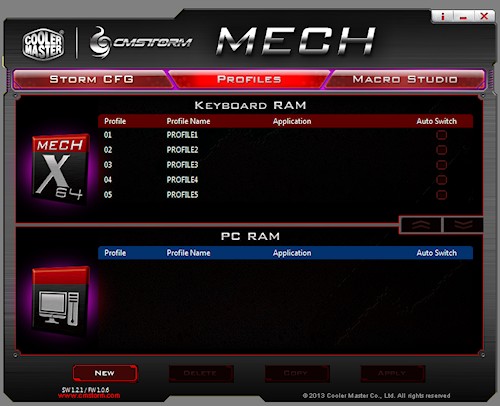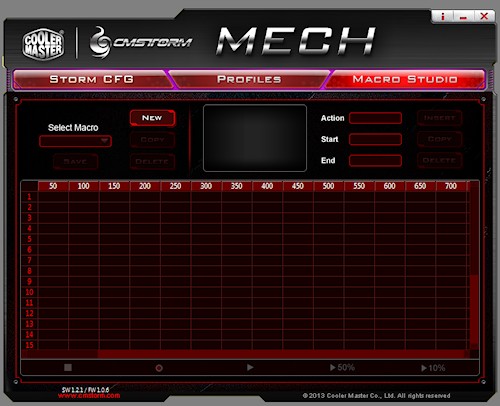 With that said, do NOT turn to another keyboard just because of the software because the software can always get updates and mature into something really, really great. Because all Cooler Master has to do is continue working on the software for this already awesome keyboard.
I can also slide in a note when I'm already comparing with the Roccat software, their software did cause problems with Windows 7, making our test computer slow and sometimes not able to start at all. This could of course be fixed these days, but the Cooler Master software hasn't given me any such problems at all with our test rig.
In the end, can I recommend this keyboard? Well not really for the price that Cooler Master asks for it, but for the extreme stability and very sturdy keyboard which also has a detachable USB cable and a handle for easy carry it around, and Cooler Master probably wants me to mention the aluminum plate once more as well as it's a great feature for those who would like to customize their gear to the max, it sure is an awesome keyboard.
So if you got the money to spend and want something that feels like it will last just as long as, well I don't know, something that lasts very long, then this keyboard is for you.
I give the CM Storm Mech keyboard two thumbs up and both my big toes on my feet. Well done Cooler Master!